Cloud à la Carte: 6 Ways to Order Off the Cloud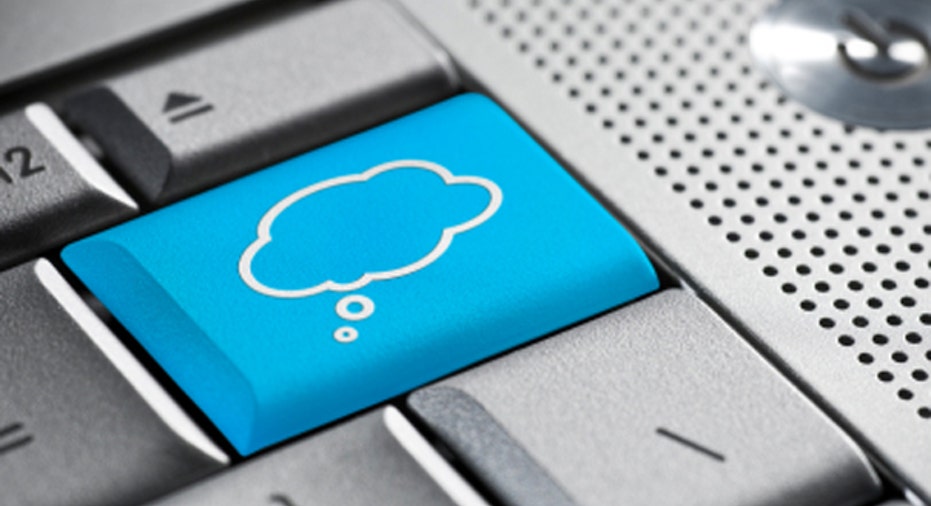 Everyone is talking about "the cloud" these days, but most small business owners think virtualization is a one-size-fits-all service that's more aptly suited to Fortune 500s with big IT budgets than smaller shops with limited means. The reality is far different - the growth of the cloud computing service market has created a smorgasbord of cloud options for businesses of any size and budget who want to capitalize on virtualized services in their own way.
It's important for business owners, particularly in small or medium sized companies, to realize that the cloud doesn't refer to one large umbrella service, but instead can be sliced up into smaller pieces that fit the unique needs of the individual business. The decision to go cloud is not all or nothing; a business can choose components of their infrastructure to put in the cloud, keeping other components in-house. By breaking it up this way, it also makes it easier for a company to transition its operations and employees and test the benefits of virtualization.
Here are the six most common cloud-based services that companies of any size can subscribe to in whole, or in part:
1) Cloud Servers. The virtualized server is what most companies think of when considering a move to the cloud. A cloud-based server offers enormous advantages to businesses by eliminating the need for physical servers which can be expensive to maintain and fix when there are problems; allowing software programs to be hosted remotely and shared by all employees without having to physically install a CD-ROM kit on the computer and eat up desktop memory; file sharing and document collaboration are made possible across the entire company network; and it allows employees to remote access the company server from a PC, laptop, tablet or smartphone anywhere in the world and using a secure VPN connection. Key benefit: replaces the need to buy physical hardware and IT support staff. Typical costs range from $20 to $500 per month, but can be many times higher depending on server size requirements and whether the server is fully-managed.
2) Productivity Suites.Many businesses may already use these virtualized productivity services without even realizing they're in the cloud: Google Apps (NASDAQ:GOOG), Google Docs, Microsoft Office Live Small Business. This type of cloud service fits a specific need by delivering custom software via the web to improve efficiency, service delivery and enhance workplace collaboration. Key benefit: easy access to cutting-edge software. Typical costs range from free to $50 per year.
3) Storage and Backup. The oldest and most important function of the cloud is to provide data backup and recovery to companies. Every business, regardless of size, should use cloud backup to protect their data in case disaster strikes. There are a number of backup services available and can be as cheap as a few dollars per month. Key benefit: Safe storage of data. Typical costs range from $5 to $50 per month. Note that there are also enterprise-grade cloud backup solutions (for businesses that regulated, ex: by the SEC), and these are more expensive, but also very attractive in terms of TCO
4) Business Tools. Like the productivity services, there are a number of cloud-based tools that can be highly useful to small businesses that don't want to virtualize the entire company, but want to take advantage of neat web-based offerings. Cloud-based tools exist for CRM, accounting, billing, web video conferencing, databases (such as inventory systems), etc. Key benefit: sophisticated, turn-key services at a lower cost than hiring a service provider. Typical costs vary, depending on the type of business tool, but in general range from $20 to $400 per month.
5) Security-as-a-Service. This is a new field for the cloud, and allows businesses to run anti-virus programs or security scans from the web or outsource security management. Key benefit: constant, up-to-date protection against the latest viruses and security threats. Typical costs range from $35 to $65 per licensee/user per year.
6) Cloud Desktops. When it comes to the 'cool' factor of cloud computing, virtualized desktops are definitely where it's at. With this service, the personal desktop itself is hosted in the cloud - that means a person can log on to his or her work computer from a home computer, laptop, tablet or smartphone and pull up work documents, inventory spreadsheets, contacts, basically any document or program they need - plus it allows operating system compatibility, which means you can open a Microsoft Excel spreadsheet from an Apple computer without having to install compatible software. Key benefit: full access to a work desktop from any computer or device anywhere. Typical costs range from $50 to $200 per month per user.
Every small business, regardless of industry, can benefit from at least some of the many cloud service offerings now available. It's important to do due diligence on any cloud provider before purchasing service - make sure the company has a strong track record, has U.S.-based servers, pricing is in line with average costs and is willing to provide detailed answers to any questions you have.
Renee Schmidt is the lead blogger at SheBytes.com and co-founder and principal of Madison Technology, a New York City based cloud services and managed hosting provider for small to mid-sized businesses.