Clorox Sinks on 3Q Miss, Cautious Guidance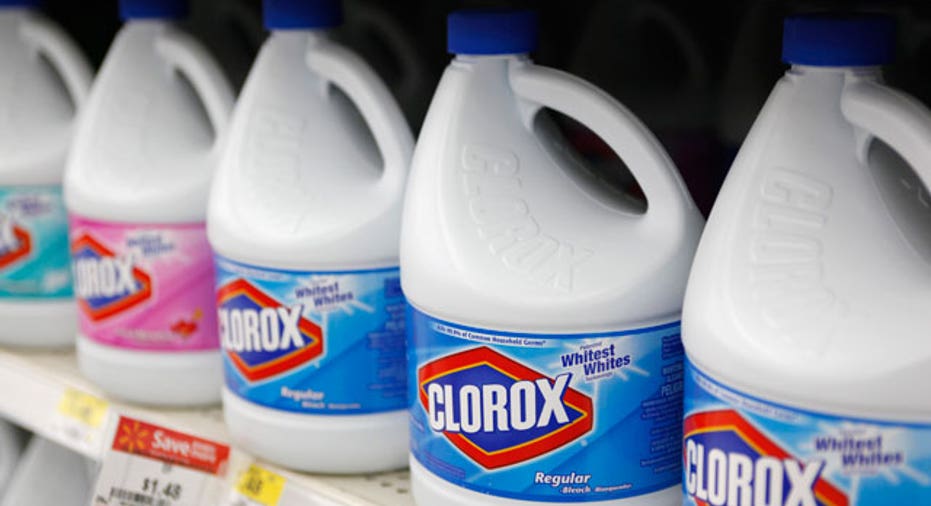 Consumer products giant Clorox (NYSE:CLX) disclosed on Wednesday a worse-than-expected 13% decline in fiscal third-quarter profits and the maker of Brita filters and other household products warned of shrinking margins ahead.
Shares of Oakland-based Clorox lost almost 3% amid concerns over the company's outlook.
The consumer products company said it earned $132 million, or $1.01 a share, last quarter, compared with a profit of $151 million, or $1.09 a share, a year earlier. Excluding one-time items, it earned $1.02 a share, missing the Street's view of $1.03.
On the other hand, Clorox said its revenue jumped 7.4% to $1.4 billion, topping consensus calls for $1.35 billion. That marked the company's strongest sales growth in more than three years.
Excluding acquisitions, sales were up 6% and volumes gained 2%. Gross margins slipped to 42.3% from 44.1% due to rising costs.
"Our categories continued to recover and our market share reached an all-time high," CEO Don Knauss said in a statement. "At the same time, margin results were below expectations and remain an area of focus."
Looking ahead, Clorox is standing by its fiscal 2012 guidance for EPS of $4.00 to $4.10, compared with the Street's view of $4.07. It also said it now sees 2012 sales growth of 4%, up from 2% to 4% earlier, thanks to strength in the U.S.
Sales for the current quarter are seen increasing, but not at as fast of a pace as last quarter's 7% rise due to tough comparisons.
The maker of its namesake cleaning product and Pine-Sol also downgraded its 2012 gross margin view to a decrease of 1.25 to 1.5 percentage points due to "product and country mix." Previously, Clorox forecasted a more modest 0.5 to 0.75 percentage point decline in margins.
"Looking ahead, we expect margins to begin stabilizing next fiscal year," Knauss said.
In the wake of the new outlook and EPS miss, Clorox saw its shares fall 2.53% to $68.25 ahead of Wednesday's open. The slide threatens to cut the stock's 2012 gain of 5%.