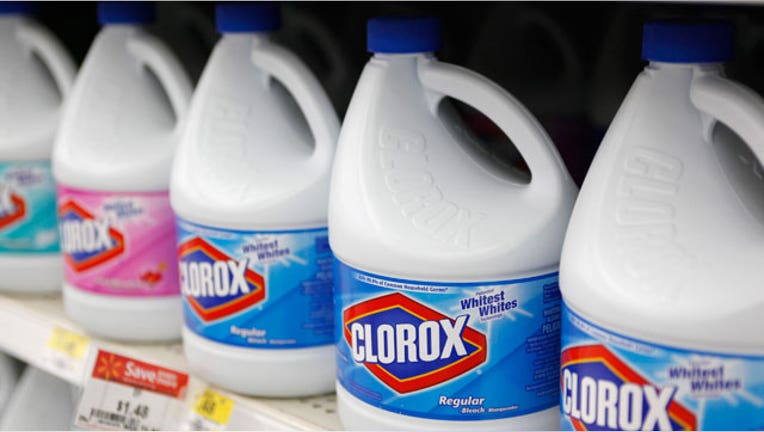 Clorox (NYSE:CLX) beat the Street on Friday by posting a surge in fiscal second-quarter profits, prompting the consumer products maker to boost its full-year sales guidance.
The upbeat results, combined with bullish economic news, helped nudge shares of the Oakland-based company almost 3% higher.
Clorox said it earned $105 million, or 79 cents a share, last quarter, compared with a profit of $21 million, or 15 cents a share, a year earlier. Excluding one-time items, it earned 82 cents a share, easily surpassing forecasts for 68 cents a share.
Revenue increased 3.6% to $1.22 billion, marking the fourth-straight quarterly gain. Gross margins shrank to 41.5% from 41.7%.
"Our U.S. categories continue to recover, and our market share remains healthy," CEO Don Knauss said in a statement.
Clorox, which sells Brita water filters, Glad garbage bags and a slew of other consumer products, upped its fiscal 2012 sales guidance. The company now projects sales will jump 2% to 4%, up from 1% to 3% previously.
Clorox also reaffirmed its full-year earnings projections that call for EPS of $4.00 to $4.10. Gross margins are now seen declining by 0.50 to 0.75 percentage points, compared with earlier forecasts for flat margins.
"While the economic climate remains challenging, our strategies are working and our people are executing well. I feel good about our plans for the remainder of the fiscal year," said Knauss.
Shares of Clorox, which have rallied almost 8% over the past year, jumped 2.60% to $70.52 early Friday.