Clinton's Finest Moment Came Too Late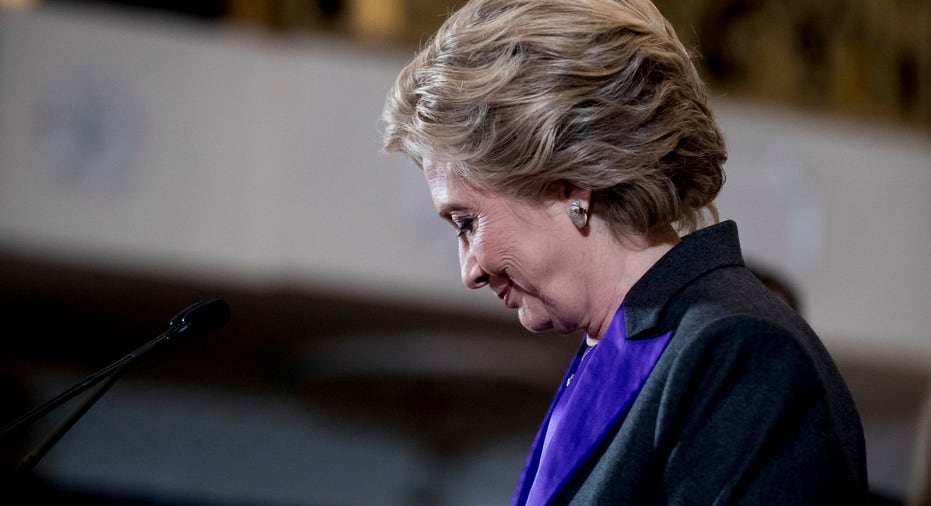 Hillary Clinton may not have shattered any glass ceilings on Tuesday night, but she said all the ups and downs were worth it in the end.
"This loss hurts but please never stop believing that fighting for what's right is worth it. Because it is worth it," Clinton said during her concession speech Wednesday.
Clinton conceded to President-Elect Donald Trump early Wednesday morning, congratulating him and even offering to work with him on behalf of our country.
"I know how disappointed you feel, because I feel it too. And so do tens of millions of Americans who invested their hopes and dreams in this effort. This is painful, and it will be for a long time," she added.
Clinton urged the 59.6 million people who voted for her to have an open mind and to give Trump a fair chance to lead.
"Our constitutional democracy enshrines the peaceful transfer of power. We don't just respect that. We cherish it. It also enshrines the rule of law; the principle we are all equal in rights and dignity; freedom of worship and expression. We respect and cherish these values, too, and we must defend them."
Donald Trump congratulated Clinton during his victory speech Wednesday, remarking that she fought extremely hard to the bitter end.
"Hillary has worked very long and very hard over a long period of time, and we owe her a major debt of gratitude for her service to our country. I mean that very sincerely," Trump said.
Clinton ended her concession speech by saying that while this wasn't the outcome she had worked so hard for over the last 30 years, she still believes in America.
"'I feel pride and gratitude for this wonderful campaign that we built together. This vast, diverse, creative, unruly, energized campaign. You represent the best of America, and being your candidate has been one of the greatest honors of my life."