'Clever' Mompreneur's Advice: Keep it Steady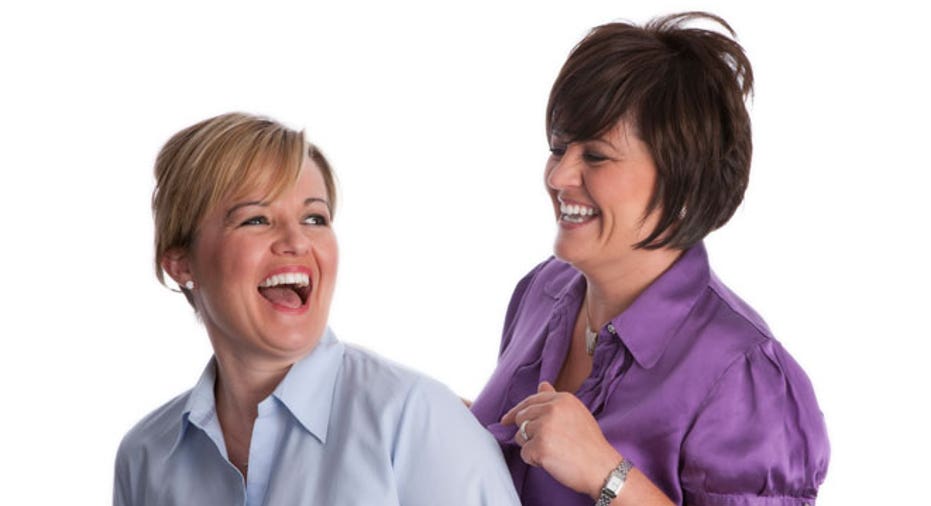 Small Business Spotlight: Clevamama
Who: Suzanne Brown, @Clevamama
What: Mom-designed items that make taking care of babies easier
When: 2003
Where: Dublin, Ireland
How: Clevamama is an online destination for well-designed, functional baby gear designed by moms. The two women behind the company, Suzanne Brown and Martina Delaney, are sisters; they founded Clevamama 10 years ago. While neither woman had a background in retail (Suzanne worked in computer programming, while Martina did recruiting), they say they recognized a need for functional, well-designed items that help make taking care of babies easier.
Now, the company exports to over 30 countries around the world, says Brown. The best-seller is also the first product that was developed, a baby towel that snaps around infants' necks to make bath time easier for parents.
Biggest obstacle overcome: "We've learned that sometimes it's smartest to actually turn away business, which was initially challenging," says Brown. "Sometimes if your business is too big, the size is going to be what sinks you."
Best business advice ever heard: Brown says the best professional advice came to her via a friend's father, who worked as a television cameraman. He told her that "it takes the same amount of energy to bounce a ball low as it does to bounce it high."
Book that impacted my professional path most: Brown was influenced by the books of British entrepreneur Duncan Bannatyne, who began his career as an ice cream man but grew to be a very successful entrepreneur.
Quote from the founder: "The nursery industry is massive—and recession-proof! Every recession brings on a baby boom, as people can't afford to go out, so they're staying in! During the good years, we actually had it pretty bad, but in the last number of years, we've had significant success."
We're highlighting small businesses from around the country as nominated by you, our readers. If your favorite small business is using Twitter to communicate with customers, let us know about it @fbsmallbiz with the hashtag #mysbc, and it may be featured as an upcoming Small Business Spotlight.