ClassPass Missteps Open Door for Startup in Work Out Wars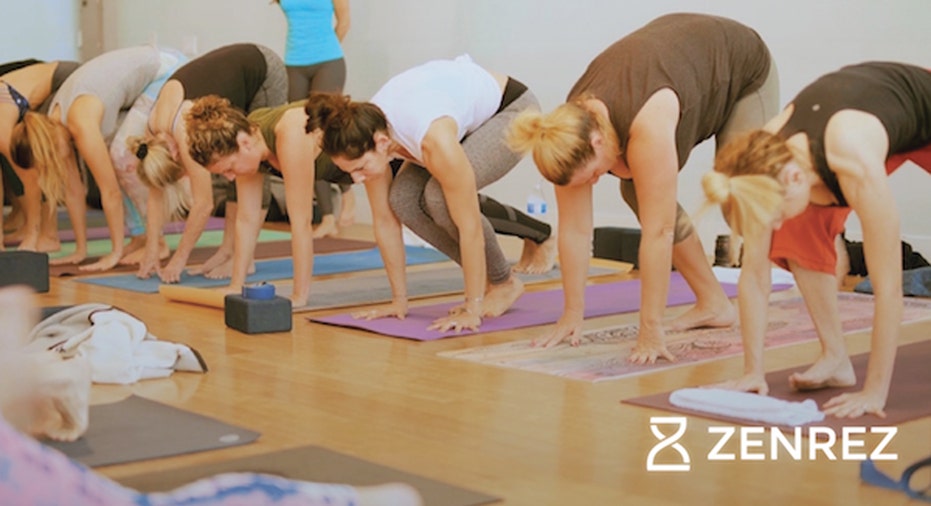 A California-based startup is hoping to make headway in the boutique fitness market amid backlash over ClassPass raising its prices.
Zenrez, which was born in the summer of 2013, serves as a last-minute class booking platform.
"If you're in a routine and you have a particular studio that you like, you buy a membership or class pack from that studio. If you're in a routine and you love a lot of variety, then you buy a ClassPass membership. And if you're not in a routine, you're busy and you're sort of fitting in workouts when you can, you use Zenrez," Founder and CEO Matthew Capizzi told FOXBusiness.com.
"It's super attractive for the city-dwelling millennial."
And from a studio perspective, Capizzi says that in the event that classes aren't full, they can "leverage Zenrez to sell those extra spots before a class starts because that's what's called perishable inventory, meaning once that class starts it's like a plane taking off. If there's empty spots, that's money on the table."
Unlike ClassPass, Zenrez customers don't need to purchase a subscription; They can simply download the app and pay for classes as they go.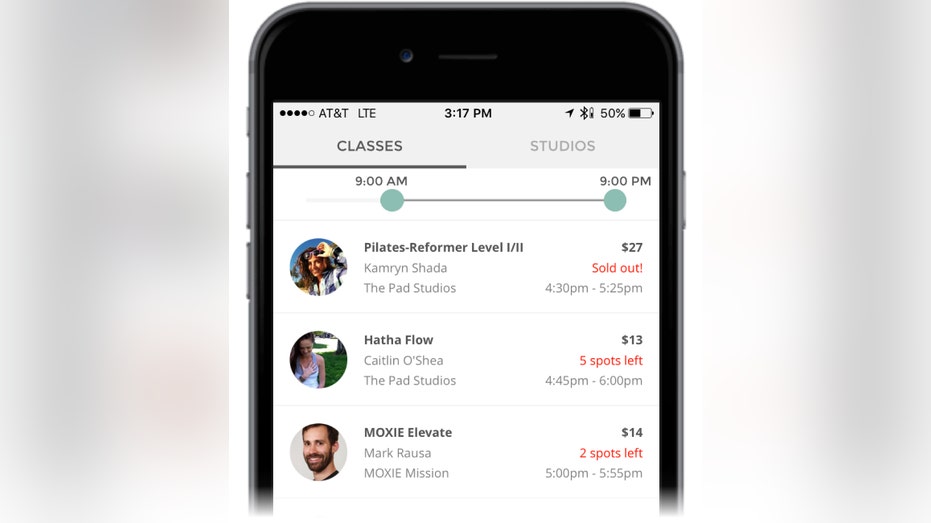 Zenrez will work to come up with a price range that the studio feels comfortable with, and then optimize the final price of a last-minute class based on a number of variables (time of day, day of the week, etc.).
Capizzi first came up with Zenrez while he was a graduate student at Carnegie Mellon. Taking courses in operations management along with practicing yoga in his free time gave Capizzi the "aha" moment he needed to bring the company's concept to life.
Zenrez currently partners with studios in San Francisco, Los Angeles and Pittsburgh (where Capizzi's grad school alma matter resides), and has plans to hit more markets by the end of the year. As for the name, "zen" is meant to allude to the easy and convenient nature of using Zenrez, while "rez" is short for reservation.
In terms of funding, Capizzi says he and his brother, one of the company's co-founders, drained their 401Ks to get the initiative off the ground. They received an angel investment in December 2014, allowing them to further build out their product and team. The Zenrez app launched in October 2015, and another angel investment was secured in December.
Zenrez's website is undergoing a redesign, but Capizzi says once it's done, he believes it will become "the world's coolest blog for fitness." The website currently features "Studio Spotlight" videos, which give exposure to the various studios that partner with Zenrez.
"We have these influencers that are a part of our team that are featured [in the videos]. So you can actually see the class, see the culture, the energy, and get a review from someone who can really articulate themselves between why this yoga studio's different from the one a mile away. And studios love it, users love it because it gives them amazing perspective on what they're about to take."
The redesigned website will also feature more generalized videos about different types of fitness so that customers may feel more comfortable trying something new.
"We only make money when people book classes, so we're in the business of motivating and inspiring our user base, just like the studio is," Capizzi says.
"And we're creating a lot of content that complements the user experience of someone who's not yet in a routine that's still kind of discovering what they might like."
Zenrez users can currently "favorite" studios on the app, and will soon be able to do the same for specific class instructors. Capizzi hopes that by aggregating enough information about its customers, Zenrez will be able to recommend studios and instructors, similar to the way that Netflix (NASDAQ:NFLX) recommends television shows and movies to viewers based on what they've already watched.  
Overall, Capizzi says Zenrez and ClassPass can coexist, but believes his business model is more sustainable.
"I look at these small business owners, these studio owners – they're fellow entrepreneurs. They're making their passion their careers, just as I am. And I really wanted to help them solve their problems."