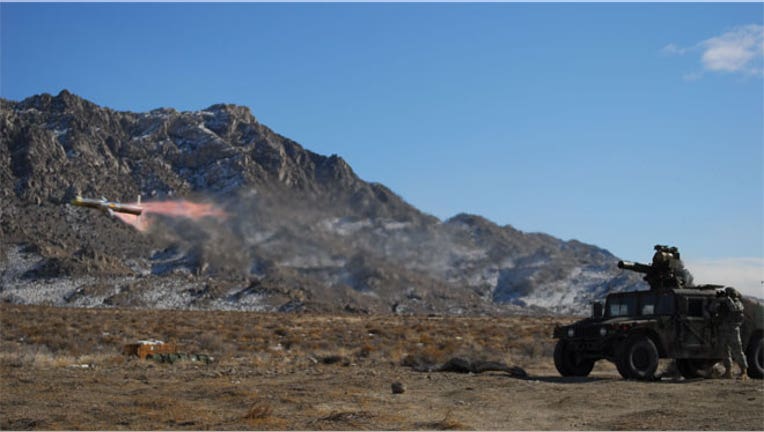 While much of Wall Street is displaying nervousness about a clash with Syria, Tomahawk cruise missile maker Raytheon (NYSE:RTN) could receive a boost to its bottom line from the potential conflict.
That's because the White House has made clear an attack on Syria would be very limited in nature, likely relying heavily on the cruise missiles that Raytheon sells to the U.S. for about $1 million a pop.
According to Politico, the war drums have raised calls in Washington for the Pentagon to buy more than the 196 Tomahawk missiles it purchases each year, which is just enough to maintain the supply chain.
"There are many of us who have been concerned for years about maintaining our missile capabilities," Rep. Rob Bishop, a Republican member of the House Armed Services Committee, told the publication.
Waltham, Mass.-based Raytheon saw its stock pop to a fresh 52-week high of $77.93 on Monday as it became clear President Obama was preparing to launch an aerial assault against Damascus. However, the defense contractor's shares have eased off those levels, perhaps in response to signs an attack might not be imminent.
After Tomahawk missiles were deployed during the U.S. intervention in Libya's civil war, the Navy was forced to increase production of the weapons.
Raytheon saw its Tomahawk missile sales jump $32 million year-over-year in the second quarter.
Of course, any boost to missile orders for Raytheon could prove to be temporary, especially given the limited nature of the planned intervention in Syria and the tight U.S. fiscal environment.
Shares of Raytheon were mostly flat on Friday morning, trading up 0.05% to $75.72 in recent action. The shares are up more than 31% so far this year.