'Civic Hacker' Wins Grant to Fix Outdoor Recreation Site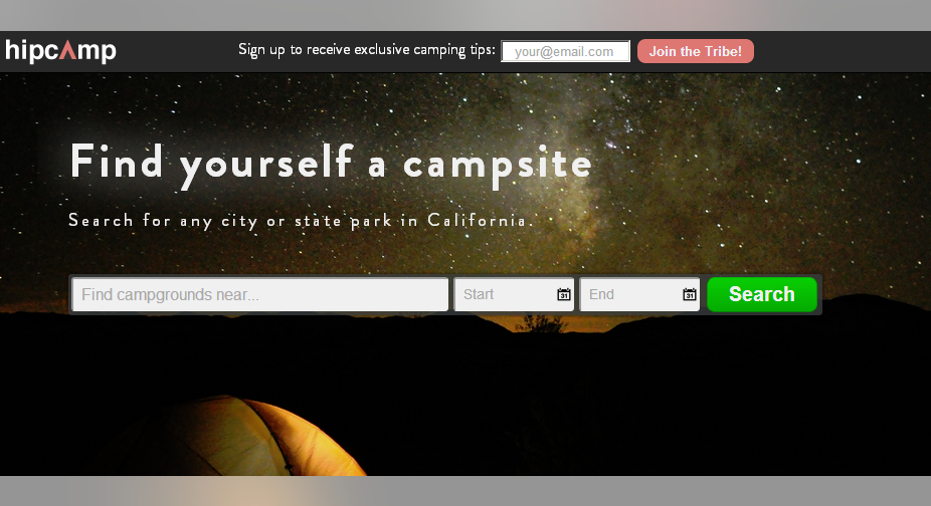 Difficult-to-use government websites may be a dime a dozen – but one California entrepreneur says it doesn't have to be the case.
HipCamp.com founder Alyssa Ravasio won this year's Ideation Nation "civic hacking" competition, snagging the $5,000 prize for her site that aims to make it easier for outdoor enthusiasts to book campsites online.
A lifelong camper, Ravasio says she was incredibly frustrated by the experience of booking campsites in her home state of California.
"You have to go to one website for state parks and another for national parks. I just decided I could build something better, so I learned how to code this year," says Ravasio.
For the past six months, the 25-year-old newfound technologist has been working on a site that would allow campers to easily find and book public campsites – without having to jump around between different government-run sites.
"I've been bootstrapping this alongside my co-founder, and that's one of the reasons why this grant from MindMixer will be so helpful. It gives us a little bit of breathing room," says Ravasio. She says the team is currently looking for more funding.
The Ideation Nation competition, run by online community engagement organization MindMixer and non-profit group Code for America, began on Oct. 15, 2013. After receiving submissions from entrepreneurs like Ravasio who felt they could come up with solutions for public problems, a panel of judges whittled down the entries to 25. The public weighed in on the top 25 ideas, and MindMixer CEO Nick Bowden says Ravasio's was the clear winner.
Bowden says Ravasio's idea was a favorite because there's a clear solution and HipCamp.com could easily scale across multiple cities. For now, however, Ravasio says she's focused on the state of California; a new, updated version of the website is planned.
Ravasio says she's hopeful that the mission behind Ideation Nation will spread, and that other entrepreneurs will be motivated to solve other public problems.
"We're entering into an era where open APIs [application programming interfaces] and open government transparency is what we need," says Ravasio.