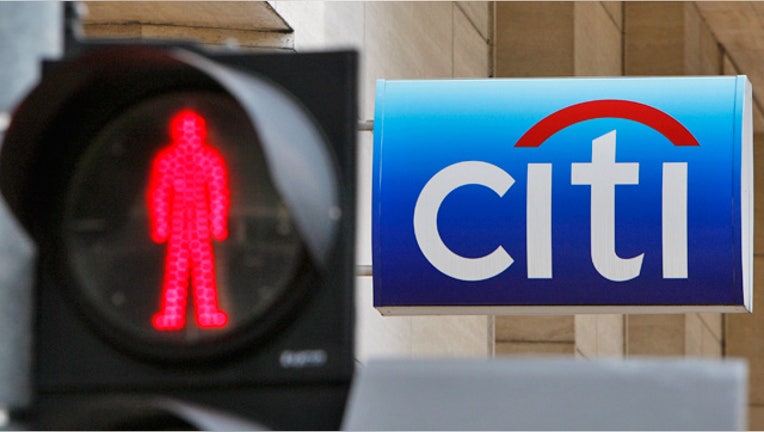 Citigroup (NYSE:C) disclosed a 12% slide in second-quarter earnings on Monday amid red ink from legacy assets, but the banking giant's adjusted profits surpassed Wall Street's expectations.
Shares of New York-based Citi jumped more than 3% in the wake of the stronger-than-anticipated earnings report.
Citi said it earned $2.9 billion, or 95 cents a share, last quarter, compared with a profit of $3.34 billion, or $1.09 a share, a year earlier.
Excluding changes in Citi's debt valuation and a $424 million loss from the sale of a stake in Turkey's Akbank, the company earned $1.00 a share and generated $18.8 billion in revenue, down 7% and 2%, respectively.
Citi, which is the third-largest U.S. bank, had been expected to earn 89 cents a share on revenue of $18.76 billion
"Our core businesses performed well in a difficult environment and are generating solid returns," CEO Vikram Pandit said in a statement. "We had strong growth in both loans and deposits, showed resilience in our markets-facing businesses."
The decline in revenue was mostly driven by a 62% plunge in revenue from Citi Holdings, which houses noncore assets the company is unwinding.
Assets in Citi Holdings shrank by 28% year-over-year to $191 billion, representing just 10% of Citi's total assets.
Citi said deposits rose 6% year-over-year to $914 billion, while loans jumped 10% to $527 billion.
Credit conditions continue to improve as Citi's total allowance for loan losses stood at $27.6 billion at the end of the second quarter, compared with $34.4 billion the year before.
Wall Street cheered Citi's earnings, bidding the bank's shares 3.6% to $27.61 ahead of Monday's opening bell. The rally puts Citi's shares on track to extend their 2012 gain of just 1.3%.