Citigroup Posts Fourth-Quarter Miss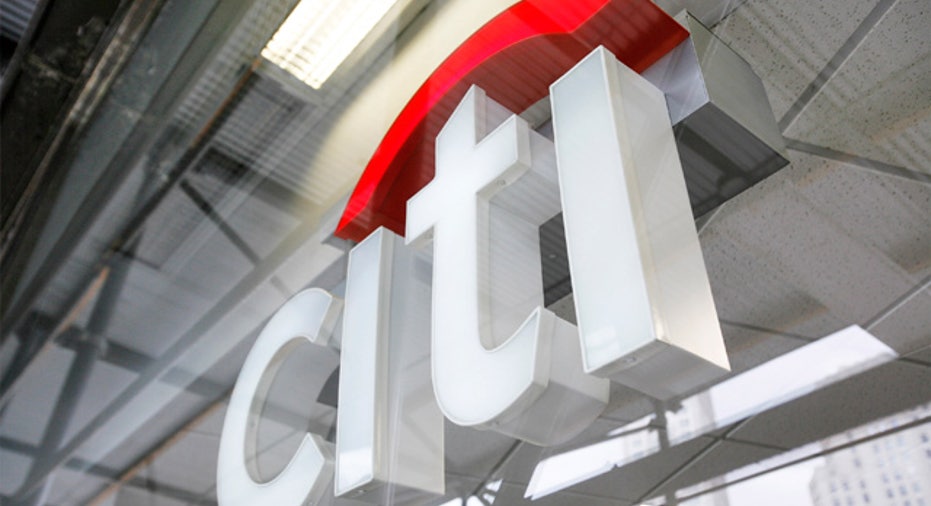 Citigroup (NYSE: C) missed Wall Street's expectations Thursday, reporting fourth-quarter earnings that were down 86% from a year ago primarily due to huge legal expenses.
The stock was down more than 3% early in the trading session.
During the most recent quarter, the New York-based investment bank reported earnings of $350 million, or six cents a share, compared with earnings of $2.46 billion in the same period a year ago. The current quarter included $3.5 billion in one-time legal and repositioning charges.
Analysts had forecast earnings of nine cents per share, or three cents more than the bank reported. Citigroup is the third largest U.S. bank by assets.
Revenue also disappointed, coming in at $17.81 billion, below analysts' projections of $18.51 billion.
Citigroup's CEO Michael Corbat said in a statement released with the bank's earnings, "While the overall results for 2014 fell short of our expectations, we did make significant progress on our top priorities. During the year, we increased our market share among our target institutional clients, grew our core loan book, and improved both our net interest revenue and margin from 2013 levels."
Corbat added that the bank, one of several deemed by U.S. regulators as 'too big to fail,' is now a "safer and stronger institution" as the bank has increased its capital, as well as its leverage and liquidity ratios.
"Although we made some difficult decisions over the course of the year, I believe they allowed us to put our franchise in a position to have a successful 2015," Corbat said.
Citigroup was also negatively impacted by the strength of the U.S. dollar, as revenue fell by $458 billion as a result of foreign exchange costs.
Like many of the largest U.S. banks, Citigroup has been struggling with legal costs as regulatory agencies have sought compensation for financial fraud that contributed to the 2008 financial crisis. Citigroup in 2014 agreed to a $7 billion settlement with the Justice Department over allegations of fraud tied to the bank's mortgage-securities business in the run up to the crisis.
Citigroup's earnings also suffered due to a 14% drop in trading revenue to $2.46 billion from a year earlier. The bank had warned that trading revenue would be down, but not by that much. Bond trading revenue at the bank fell 16% from a year earlier to $1.99 billion, while stock trading revenue fell 2.7% to $471 million.
Fourth-quarter operating expenses, excluding the legal and repositioning charges, were about the same as a year ago at $10.92 billion.