Citi 3Q Earnings Top Expectations, Shares Rise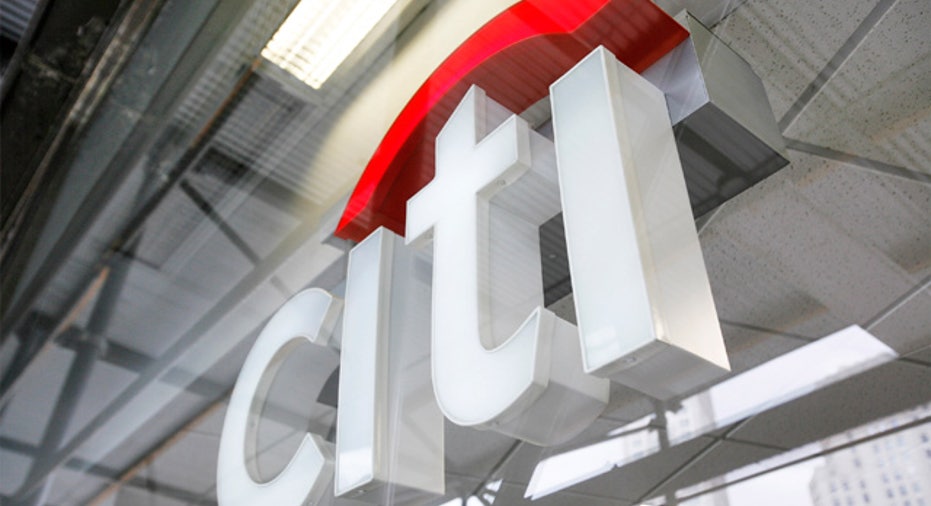 Citigroup (NYSE:C) posted a sharp decline in third-quarter income on Monday due to a $4.7 billion writedown related to the sale of its stake in a brokerage operated with Morgan Stanley (NYSE:MS).
The New York-based bank posted net income of $468 million, or 15 cents a share, compared with a year-earlier $3.77 billion, or $1.23 a share.
Excluding one-time charges, though, such as the writedown related to the sale of its 49% interest in the Morgan Stanley Smith Barney joint venture and tax items, Citigroup earned $3.27 billion, or $1.06 a share.
Those results topped average analyst estimates of 96 cents in a Thomson Reuters poll.
"Last month's price agreement on MSSB has given us more certainty on our exit from that business and added to the reduction of Citi Holdings, which is now only 9% of our balance sheet," Citi CEO Vikram Pandit said in a statement.
Results improved in Citi's North America mortgage lending group, buoyed by the continued recovery of the U.S. housing market. Capital markets also rebounded and the bank said its securities and banking group posted a 67% jump in profit.
"Our core businesses showed momentum during the quarter as we increased lending and generated higher operating revenues," Pandit said. "These earnings highlight the strength of Citicorp and its diversification by product and region."
Shares of Citigroup grew about 2% to $35.48 out of the bell on Monday.