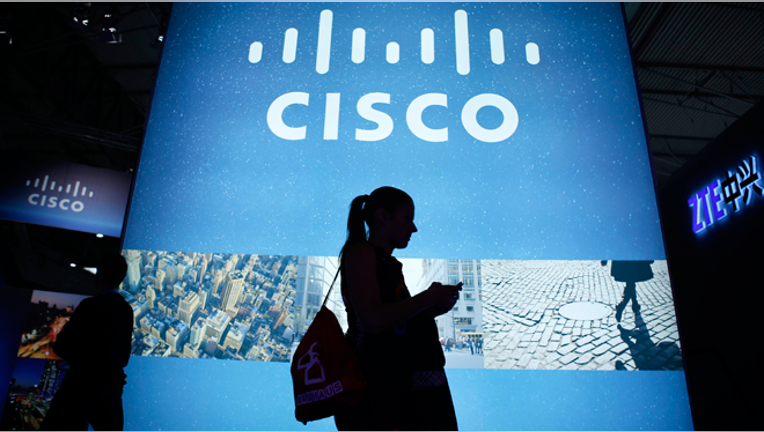 Cisco Systems Inc. said it will make investments and partnerships worth more than $10 billion in China over the next several years, as the networking-gear maker looks to strengthen its position in the market amid geopolitical headwinds.
Cisco unveiled the plan on Wednesday, after outgoing Chief Executive John Chambers and his replacement Chuck Robbins met with Chinese Vice Premier Wang Yang and other government leaders in Beijing. In its statement, Cisco didn't outline specific investments or other targets, such as a time frame.
Cisco also said it signed a memorandum of understanding with China's top economic-planning body, the National Development and Reform Commission, to invest in areas that will help the country achieve its long-term goal of innovation-driven development.
"Cisco is deeply committed to our Chinese partners," said Mr. Robbins in the statement.
Cisco and other U.S. technology suppliers face a challenging business environment in China after former U.S. National Security Agency contractor Edward Snowden alleged the NSA used U.S. technology products to help it spy overseas. China has upped its use of domestic technology in response and is drafting stricter technology security rules to govern foreign suppliers.
Cisco has said it had no knowledge of any NSA spying activities.
The announcement also comes amid broader strategic changes at Cisco due to the change of CEO, which is set to take place next month. Mr. Robbins has flattened the global executive structure, and the company said internally last week that several Chinese senior executive positions would be removed. Mr. Chambers will become executive chairman.
Cisco's China sales fell 20% in the quarter ended April 25 from a year earlier.
Several other U.S. tech companies have announced large China investments in the past year. Qualcomm Inc. said in July last year it would invest up to $150 million in Chinese startups. Intel Corp. said in September it bought about 20% of Tsinghua Unigroup Ltd., which owned the China's second- and third-largest chip-design firms, for $1.5 billion.