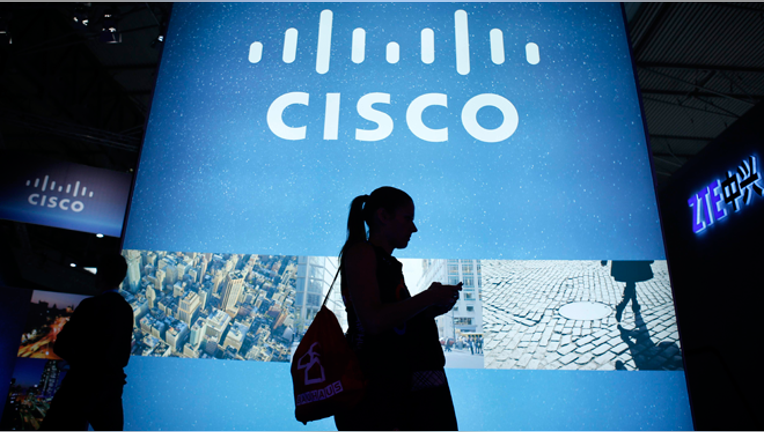 Cisco Systems Inc. (NASDAQ:CSCO) once again moved to cut costs after reporting a quarter of little growth, stating it will remove about 6,000 employees from its payrolls.
The job reductions, which amount to about 8% of the technology giant's global workforce, come as Cisco continues to struggle in emerging markets and in selling to cable companies and other service providers.
Cisco said it expects to record pretax charges of up to $700 million to cover the costs of the restructuring, which continues a recent pattern. A year ago, for example, the company announced plans to cut 4,000 jobs, or 5% of its workforce.
The moves by the Silicon Valley giant, known for networking hardware, come as Cisco's fourth-quarter financial results topped its projections and showed signs that the worst of a recent slowdown is over.
Nevertheless, the company still hasn't been able to return to growth. Cisco's fourth-quarter net income slid 1% on revenues that edged down 0.5%.
John Chambers, Cisco's chief executive, said the company expects revenue in the first fiscal quarter to be flat to up 1% from the year-earlier period. He said the company continues to expect weakness in its service provider video business, which declined 10% in the fourth period.
He also expects struggles to remain in the emerging markets, particularly China, Brazil, Mexico, India and Russia. "The emerging markets lost momentum in Q4," Mr. Chambers said.
Cisco's shares declined about 1% in after-hours trading.
The company had signaled signs of improvement in May, reporting third-quarter results that were better than the company had projected. He predicted revenue would decline between 1% and 3% in the fourth period, an indication of stronger sequential growth from the period ended in April.
That prediction in May prompted a jump in Cisco's stock price, which is up about 12% so far in 2014.
Cisco, based in San Jose, Calif., is best known for routing and switching systems that funnel data among server systems and around the Internet. But the company has branched into new markets through acquisitions, including TV set-top boxes, videoconferencing and computer security products.
The company recently announced plans to offer computer services to other companies, based on a model the industry calls cloud computing.
Cisco, whose customers include many kinds of companies and telecom vendors, is often among the first to experience the effects of new boom and bust cycles.
Cisco's biggest business remains switching systems, a field where it faces stiff competition from established vendors and newer entrants like Arista Networks Inc. It has recently introduced a new switching system called the Nexus 9000 that has been attracting orders, though Mr. Chambers has said it would take some time for the hardware to show significant sales.
Cisco on Wednesday said the switching market declined 4% in the fourth quarter. Routing devices declined 7%.
In all, Cisco reported net income for the quarter ended July 26 of $2.25 billion, or 43 cents a share, compared with profit in the year-earlier period of $2.27 billion, or 42 cents. Revenue declined to $12.36 billion from $12.4 billion.
Adjusted to exclude items such as stock-based compensation expenses and acquisition-related amortization, Cisco put its earnings per share at 55 cents a share. Analysts on that basis had expected per-share earnings of 53 cents on revenue of $12.14 billion, according to Thomson First Call.
(Tess Stynes contributed to this article.)