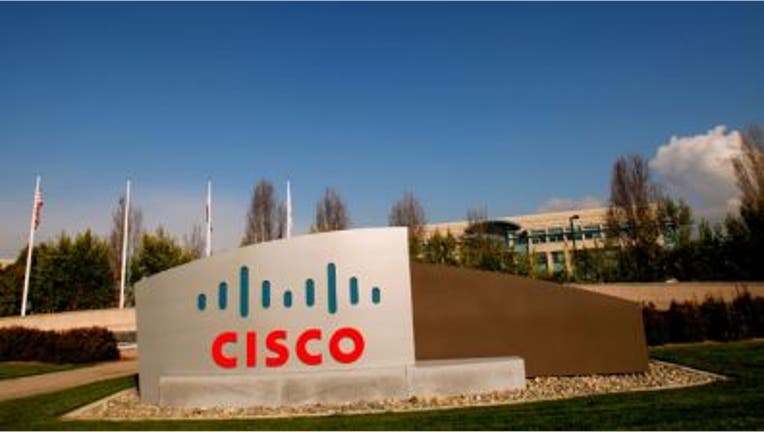 Shares of Cisco Systems (NASDAQ:CSCO) leaped almost 3% and led the blue chips higher Thursday morning after the tech giant scored a pair of bullish calls from analysts, including a coveted "conviction buy" rating from Goldman Sachs (NYSE:GS).
The upbeat research is a welcomed sign for Cisco shareholders, who had seen the company's shares decline about 5% so far this year.
Goldman upgraded the San Jose tech giant to "conviction buy" from "buy" Thursday morning.
The Wall Street investment bank cited survey reports that suggest stronger enterprise spending on switch upgrades and an exaggeration of risks by Cisco bears, Dow Jones Newswires reported.
At the same time, Piper Jaffray upped its price target on Cisco to $22 from $20 and boosted its rating to "overweight" from "neutral."
The analysts pointed to improved margins and cost controls as well as a stock price that has already discounted trouble in debt-ridden Europe.
Piper Jaffray has also grown more bullish on Cisco due to the tech company's $5 billion takeover of Israeli TV software developer NDS in March.
"We believe Cisco will continue to endorse 7-9 percent top line growth, with the inclusion of the NDS acquisition likely adding 2-3 percent incremental growth for FY13," Piper Jaffray analyst Troy Jensen wrote, according to Reuters.
Shares of Cisco, which is slated to report results next week, jumped 2.68% to $17.61 Thursday morning. The rally trims Cisco's 2012 decline to 2.7% and leaves it up 25% over the past 12 months.
Cisco was also easily the best performer on the Dow Jones Industrial Average Thursday morning.