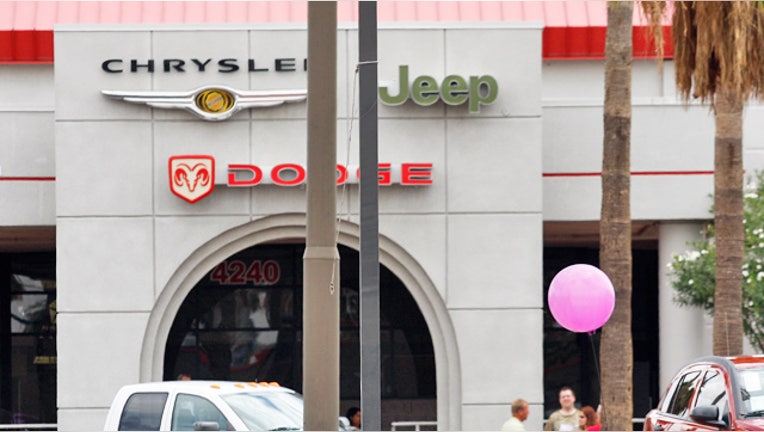 Chrysler will formally respond to safety officials' request to recall 2.7 million model-year 1993-2004 Jeep Grand Cherokee and 2002-2007 Liberty SUVs within the next six days.
The Detroit automaker legally has until June 18 to respond to the U.S. National Highway Traffic Safety Administration request. Chrysler has announced plans to formally respond but hasn't said when exactly the detailed rebuff would be issued, however a response of that kind would likely take some time to prepare.
NHTSA is claiming that the aft-axle position of the fuel tank in those Jeep vehicles poses a greater risk of fire in the event of a rear-end collision, leading in some cases to injury or death.
Chrysler has been standing by the safety of those vehicles and CEO Sergio Marchionne said Friday they were in line with what the industry was producing at the time.
Once NHTSA reviews Chrysler's response, it will issue an "initial decision" that will lay out why it does or doesn't agree with the automaker. If NHTSA still determines a recall is necessary, it will convene a public hearing. Once reviewing all of the public feedback, it will then determine whether to issue a mandatory recall.
If the automaker continues to disagree, the issue could go to court.
A recall can be costly, particularly in Chrysler's case where an entire overhaul of the structure of the vehicle might be needed to move the placement of the engine. However, a mandatory recall could prove even costlier if NHTSA is able to mount enough evidence to determine those vehicles are an imminent danger to public safety.
Under the Motor Vehicle Safety Act, auto companies have five days to report to NHTSA that a defect exists and in a timely matter issue a recall.
If NHTSA concludes that a manufacturer is in violation, automakers could face civil penalty fines of up to $17.35 million as well as potential wrongful death suits that in the past have extended beyond the billion-dollar mark.