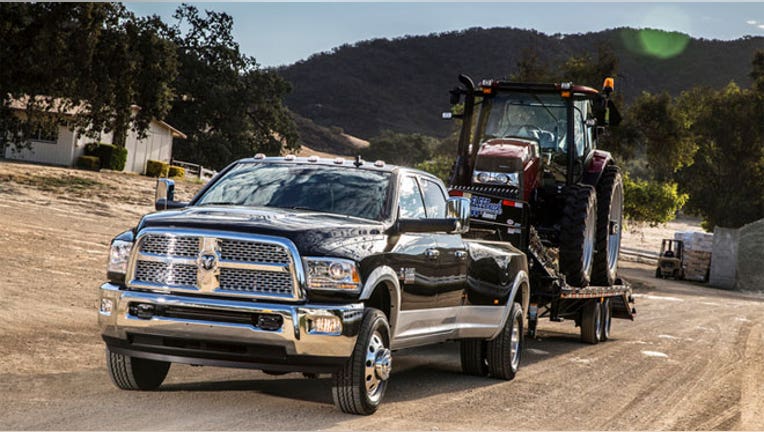 Fiat Chrysler Automobiles <FCAU.N><FCHA.MI> said on Friday it expects April U.S. auto industry sales to rise 6 percent from a year ago.
Fiat Chrysler's U.S. sales rose 6 percent to 189,027 vehicles in April, missing expectations of nine analysts polled by Reuters.
FCA's Jeep brand U.S. sales rose 20 percent, its Ram brand rose 4 percent, and pickup truck sales were up 3 percent.
The automaker's forecast of a 6 percent rise in April U.S. auto sales matched analysts' expectations in a poll by Reuters.
Auto sales are an early monthly snapshot into consumer demand. Economists polled by Thomson Reuters expected the annual sales rate in April to finish at 16.9 million vehicles. The annual rate in March was 17.15 million vehicles.
Sales of higher-profit pickup trucks and SUVs have been strong this year at the expense of smaller cars amid lower gasoline prices and easy consumer credit.
All major automakers in the U.S. market will report sales on Friday.
(Reporting by Bernie Woodall and Ben Klayman; Editing by Jeffrey Benkoe)