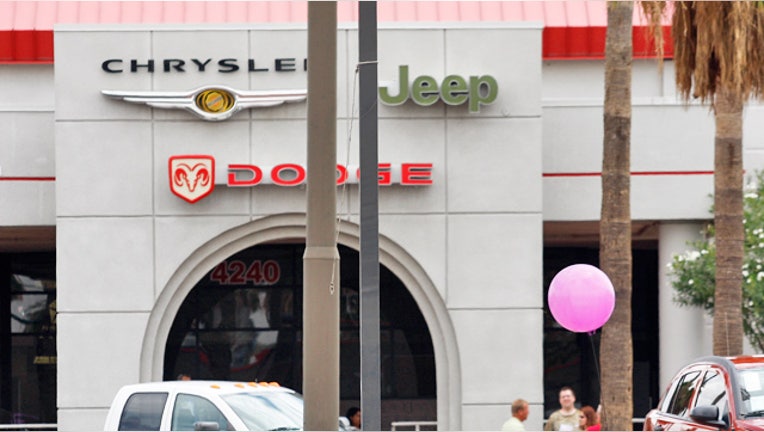 Chrysler Group is recalling up to 792,300 older-model Jeeps to fix an ignition-switch issue similar to the one that has plagued General Motors (NYSE:GM).
The automaker said its engineers are still working on a remedy for the defect, which allows keys to turn out of the "on" position when hit by a driver's knee. Chrysler isn't sure about the exact number of vehicles affected, saying it's committing to a recall "out of an abundance of caution."
Included in the recall are model-year 2006 to 2007 Jeep Commander and 2005 to 2007 Jeep Grand Cherokee sport-utility vehicles. The Commander is no longer in production, while the Grand Cherokee has since received a complete redesign.
Chrysler, which is slated to formally merge into Fiat Chrysler Automobiles by year's end, expects to notify affected customers by mid-September. The precise number of affected vehicles will be determined by an investigation.
Chrysler said no injuries related to the problem have been reported. The company is aware of one accident and a relatively small number of complaints that amount to 0.015% of the vehicle population.
GM, the nation's top seller of cars and trucks, has attracted scrutiny over a years-long delay in recalling 2.6 million vehicles for ignition switches that can inadvertently turn the engine off. The issue, which GM has connected to 13 deaths, causes vehicles to stall and deactivates air bags and power steering.
The Detroit-based company also recalled millions of additional vehicles for a separate switch problem. According to GM, a change to the key's design will prevent the ignition switch from moving into the "accessory" position. The initial recall calls for the switches and ignition cylinders to be replaced.
In the meantime, GM is asking drivers to remove extra items from their key rings. Chrysler said owners of the older Commanders and Grand Cherokees should use only their ignition keys when driving and ensure there is clearance between their knees and the keys.
Chrysler's recall is its second tied to ignition switches. The company previously recalled 892,000 Dodge Journey, Dodge Grand Caravan and Chrysler Town and Country vehicles to address the faulty part.