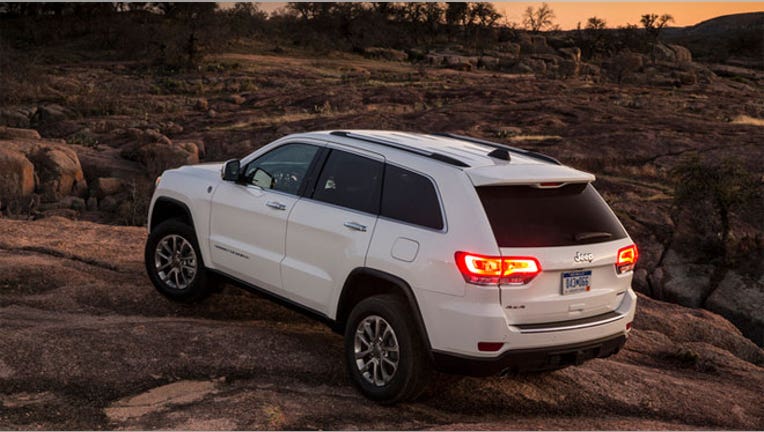 Chrysler Group on Tuesday reported a 9 percent gain in U.S. auto sales for June, beating forecasts for a month expected to show an industrywide decrease from a year earlier.
June sales for the U.S. market overall are expected to fall about 3 percent, but analysts say that is due to two fewer selling days than a year earlier rather than a weaker new-vehicle market.
A poll of analysts by Thomson Reuters shows U.S. sales expectations of 16.4 million vehicles for June on a seasonally adjusted annualized basis.
But if Chrysler's internal projection of the industry's U.S. sales is realized, they would hit about 16.7 million on an annualized basis, a figure that does not include medium and heavy trucks.
Chrysler's U.S. sales for June were 171,086, about 5,000 more than the average forecast of nine industry analysts.
The company, a unit of Fiat Chrysler Automobiles <FIA.MI>, showed a 28 percent gain for Jeep, its biggest brand by sales, and a 12 percent increase for its Ram pickup trucks.
Chrysler is the fourth-largest automaker by U.S. sales, behind General Motors Co <GM.N>, Ford Motor Co <F.N> and Toyota Motor Corp <7203.T>. Those automakers will report U.S. June sales later on Tuesday.
GM and Ford are expected to report June sales declines. Investors and analysts will be watching to see how they are handling incentives, which cut prices for consumers but also dent profit margins on vehicle sales.
So far this year, GM's sales have not been hit by the company's safety crisis, which has led to the recall of about 29 million vehicles, mostly in North America.
Analysts surveyed by Reuters showed expectations of a 6.4 percent drop in June U.S. sales for GM, a 7.6 percent decline for Ford and a rise of 2.4 percent for Toyota.
June was the 51st consecutive month that Chrysler has shown year-over-year monthly sales gains in the United States. Before that streak began, the company had a string of monthly sales declines in a two-year period that included its 2009 bankruptcy.