Chrysler October Sales Rise 27%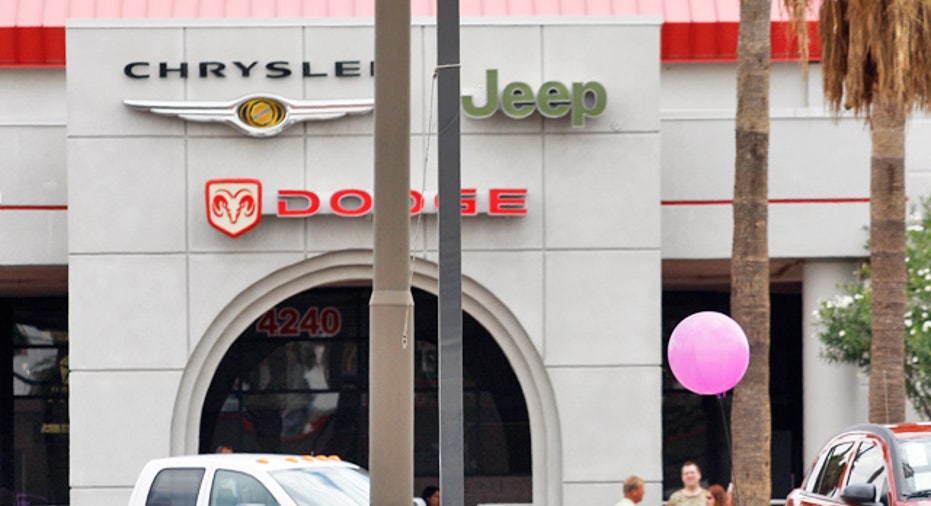 Chrysler Group reported on Tuesday a 27% gain in October U.S. auto sales, driven by retail sales that were up 40%, including significant sales gains for Jeep branded vehicles.
October marked the 19th consecutive month the U.S. auto maker posted a year-to-year sales increase. Jeep, Dodge and Ram Truck brands each posted sales gains of more than 20%, while the namesake brand reported a 28% increase in sales. Jeep and Chrysler October sales were at their highest level since 2006 and 2007, respectively.
Jeep, which posted a 25% gain overall, reported record sales for its improved Compass compact SUV and the best October sales for its Wrangler. Chrysler said Dodge's Journey crossover and Avenger mid-size sedan, Jeep's Compass and Liberty mid-size SUV and the Chrysler 200 and the Ram pickup truck highlighted the company's overall sales gains.
The U.S. company has upgraded its vehicles in an effort to regain market share. Those improvements and stronger car sales in the U.S. allowed Chrysler to post continued monthly sales gains. Chrysler estimated U.S. auto sales in October reached a seasonally adjusted annualized rate of 13.5 million.
Chrysler's total October sales hit 114,512, including the sale of 1,965 Fiat 500 cars. Chrysler Group only recently combined results from Chrysler and Fiat, months after the Italian auto maker purchased a controlling stake in Chrysler.
Chrysler, which said it had a 68-day supply of inventory at the end of October, reported last week its second quarterly profit this year and slightly raised its full-year outlook, citing increased sales outside the U.S. market.