Chrysler 4Q Earnings Surge as Fiat Merger Nears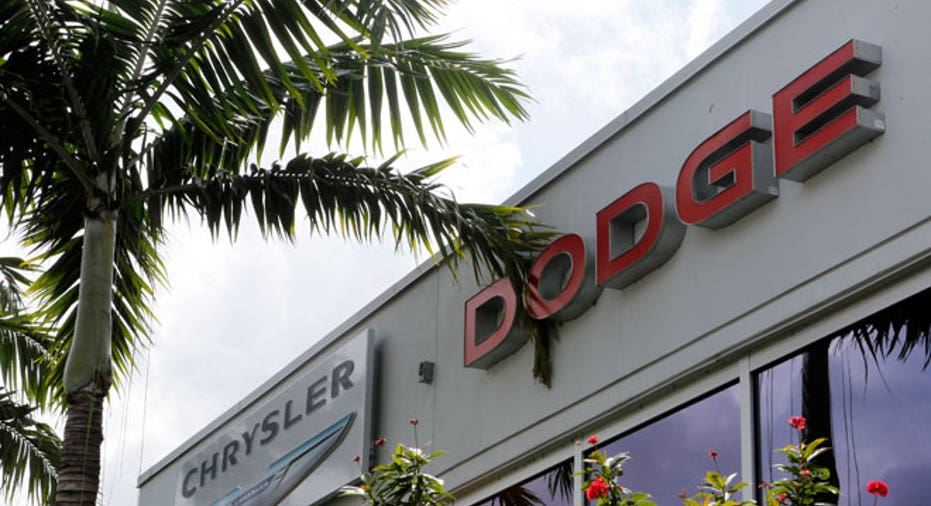 Chrysler Group, which is nearing a full merger with Italian parent Fiat, saw its fourth-quarter profit more than quadruple amid a significant tax benefit.
Fiat announced on Wednesday that the combined auto group will be incorporated in the Netherlands and have a tax residence in the U.K. It will adopt the name Fiat Chrysler Automobiles, which will likely start trading in New York by Oct. 1. The company will maintain an additional listing in Milan.
Fiat said it plans to complete the combination by the end of this year.
Earlier this month, the Italian car company unveiled a deal with VEBA, a UAW healthcare trust, to acquire the remaining 41.5% stake in Chrysler for $4.35 billion.
The acquisition marked an important milestone for Fiat, whose financial results have been heavily supported by Chrysler. Torrid auto sales in the U.S. last year helped lift Chrysler, while Fiat has struggled to overcome a lagging market in Europe and a lackluster Italian manufacturing industry.
CEO Sergio Marchionne was pushing for a merger to create one automaker—now the seventh largest in the world—that could better compete on a global scale. Fiat said Marchionne will present a new three-year plan in early May.
"Today we can say that we have succeeded in creating solid foundations for a global automaker with a mix of experience and know-how on a level with the best of our competitors," he said in a statement on Wednesday.
Chrysler reported fourth-quarter earnings of $1.62 billion, up from $378 million in the same period a year earlier. The period included a one-time tax gain of $962 million. Excluding that benefit, Chrysler's adjusted net profit raced 74% higher to $659 million. Revenue climbed 23.6% to $21.2 billion.
For the full year, Chrysler earned a net profit of $2.8 billion and adjusted earnings of $1.8 billion, marking the car manufacturer's best year since it emerged from bankruptcy. Revenue hit $72 billion in 2013, up 10% year-over-year.
Auburn Hills, Mich.-based Chrysler said sales were largely driven by an increase in vehicle shipments, including strong performances from the new Jeep Cherokee and Ram pickup trucks. The company's U.S. market share at year's end was 11.4%, slightly ahead of 11.2% in the prior year.
"Much of Chrysler strength has come from their Ram and Jeep brands which have enjoyed strong growth due to a host of successful redesigns and introductions," said Alec Gutierrez, a senior analyst at Kelley Blue Book.
Chrysler published its quarterly and 2013 results separately from Fiat, whose report included both automakers.
Combined, the auto group's adjusted profit, excluding the Chrysler tax credit, fell 84% to $345 million in the fourth quarter. Fiat said its 2013 adjusted earnings fell 16.7% to $1.3 billion, partly due to weaker results in Latin America.
Fiat cut its forecast for trading profit, or EBITDA, in fiscal 2014 to between €3.6 billion to €4 billion. Net profit is expected to be in a range of €600 million to €800 million. Fiat sees total revenue of about €93 billion.
The Chrysler unit is projected to record 2014 adjusted net income of $2.3 billion to $2.5 billion and revenue of $80 billion.