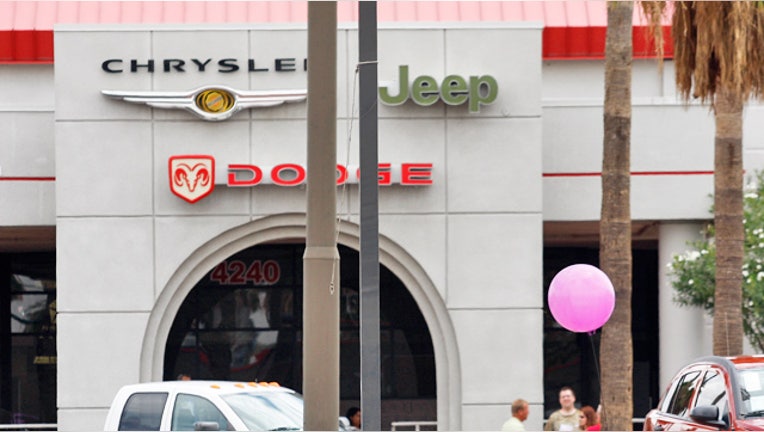 Chrysler Group said Wednesday its third-quarter profit jumped 22% amid a surge in U.S. retail sales.
The automaker also confirmed its full-year outlook for net income of $1.7 billion and $2.2 billion, while global vehicle shipments are expected to total 2.6 million.
Chrysler's profit rose to $464 million from $381 million in the year-ago period. Modified operating profit was $862 million compared to $706 million. Revenue was up 13% at $17.57 billion.
Chrysler had negative cash flow of $343 million in the third quarter, leaving it with $11.5 billion at the end of last month. Industrial debt was $888 million, up from $656 million at the end of June.
The latest period was Chrysler's ninth-consecutive profitable quarter, as the company continues to benefit from a rebound in U.S. auto demand.
Domestic auto sales across the industry have been on a tear. Chrysler, along with larger rival Ford (NYSE:F), bucked an industry-wide trend in September with higher sales. Most automakers saw declines since Labor Day Sales were included in August results.
Total market share in the third period fell slightly to 11.2% from 11.3% a year earlier, but global sales rose 8% to 603,000. U.S. retail sales leapt 16%.
Chrysler's U.S. sales have been under pressure from a delay in the launch of its revived Jeep Cherokee, as the company pushed back delivery dates to resolve a transmission problem.
The new sport-utility vehicle recently began shipping out to dealers. On a conference call with analysts, CEO Sergio Marchionne said dealers should have adequate inventory of the Cherokee by mid-November.
Last month, Chrysler filed for an initial public offering after VEBA, the United Auto Workers retiree health care trust, exercised an option to demand an offering of a portion of its shares.
Fiat, Chrysler's parent company, intends to eventually acquire the remaining 41.5% of Chrysler it doesn't already own, but the Italian automaker and VEBA continue to spar over a price for Chrysler.
Marchionne, who's also the CEO of Fiat, has said he hopes the IPO process will pave the way for a deal by providing an independent valuation of Chrysler.