Christmas tree shortages continue, signaling a dying industry?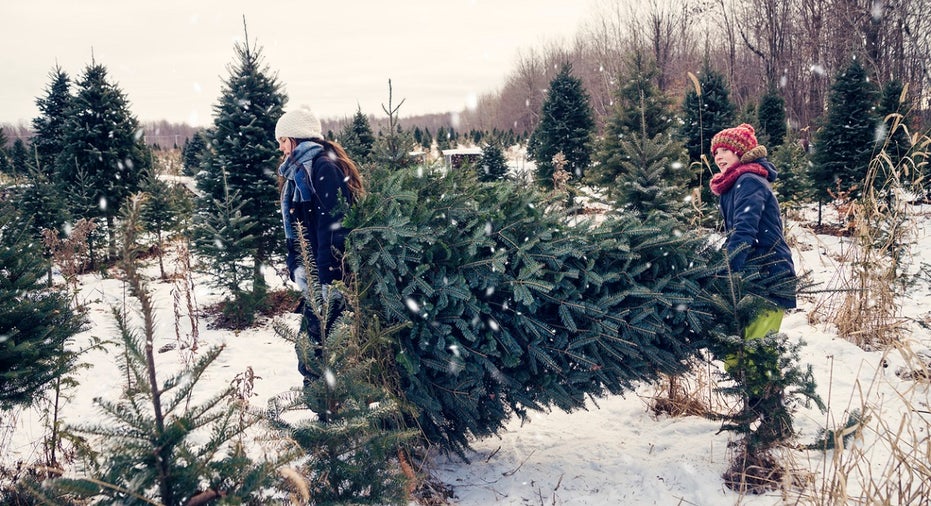 If you think Black Friday sales are going to get competitive this year, you may be in for a treat while shopping for your Christmas tree.
According to the National Christmas Tree Association, there is a shortage of holiday trees in certain states this year—similar to last year—resulting in price hikes, limited supplies and signaling a dying industry.
"We suggest shopping soon to get the best selection. We can't accurately predict prices as they vary significantly based on location, quality and competition. Prices were somewhat higher in 2016 and we expect a modest increase in 2017," Tim O'Connor, executive director for National Christmas Tree Association, tells FOX Business.
O'Connor says the supply of trees is a "bit tight this year, as it was in 2016," because fewer trees were planted seven to 10 years ago.
"This was due to a combination of excess supply at that time and the recession both pushing prices downward, along with some growers exiting the business," he adds.
Gary Thomas, a Christmas tree grower in Jarrettsville, Maryland tells FOX Business he's having a tough time filling requests from retailers who are looking for trees for their lots this year.
"I feel there will be a tight market for trees this year. A lot of the farms that grew trees for the wholesale market to supply the retailers cut back on planting around 10 years ago. This was due to a glut of trees on the market and the growers were losing money on every tree they sold. Now 10 years later we have a tree shortage. The prices are up but that is due to significant higher labor and other costs of doing business such as high insurance costs," Thomas, owner of Winter Tree Farms and president of the Maryland Christmas Tree Association, says.
Thomas, who has been growing trees since 1961, adds that the shortages are expected to increase each year because many farmers are continuing to cut back on planting trees—or have stopped all together to retire.
"The next generation doesn't want to be a tree farmer, as it's hard work and it takes eight to 10 years to grow a tree. Our industry is an aging one where the current farmers do not have a family member to take over the business so they are simply slowly going out of the business," he says.
However, some farmers in states like Pennsylvania and Northern West Virginia say their tree supply is still in good shape.
"There is not a shortage for our customers in our area [Southwestern Pennsylvania and Northern West Virginia]. There was a glut of trees but now the supply has caught up with the demand," Jim Rockis of Quarter Pine Tree Farm in Smithfield, Pa., tells FOX Business.