Christie Brinkley: It's an exciting time to be 'sixty' in business
Supermodel and entrepreneur Christie Brinkley says it's an "exciting time to be sixty" in business today after spending the last four decades holding major contracts with brands like CoverGirl, Chanel, Diet Coke, Anheuser-Busch, and Max Factor in the past.
"I think that my industry has really been expanding our ideas of beauty and really opening their arms to be really inclusive and diverse. Whether it's multi-cultural, multi—ethnicities, sizes or shapes. It's really expanding our ideas of what's beautiful and includes breaking down stereotypes that've limited women of a certain age," Christie Brinkley tells FOX Business.
The 63-year-old has since ventured into creating her own businesses like a skincare line, a hair extension business, and an eyewear company, after her brand received a boost when she posed in a bathing suit for the cover of People Magazine ahead of her 60th birthday.
"I'm really happy to be a part of that movement that is saying women my age are relevant and we can take on the world and take on new projects and do all kinds of exciting things," Brinkley adds.
And, she's not the only one benefiting either. Brinkley says other supermodels her age have also seen an uptick in recent years.
"I was just talking with a couple other models that said that their businesses really picked up as well. People want to see what people their own age are doing and I think it's really important for women to be able to relate."
The attention has even caught the eye of big food corporations like Nestle, whose Purina Pro Plan pet brand has recently hired her as spokesperson to promote its line of pet food formulated to help aging animals.
"Just like it's important for us to give our families good nutrition, our pets are like members of our family, too," she says.
And that trend seems be happening globally, according to new research from GlobalData, who found that nearly half of all pet owners are becoming highly attentive to the ingredients in the pet food they buy and are opting for more "clean eating" options.
Brinkley, whose daughter, Sailor, just started her modeling career last year says the best business advice that she tells her daughter is to "stay in school."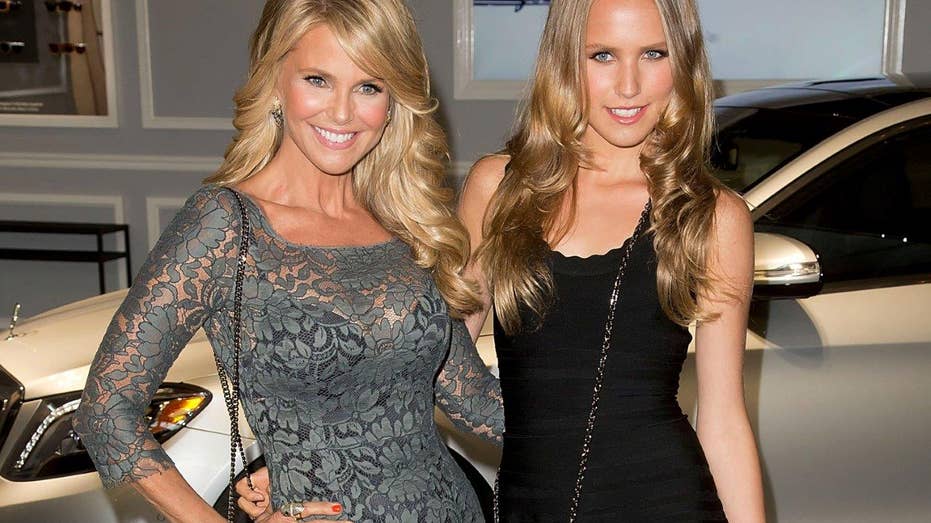 "And to keep all her interests alive because I think that it all works copacetically. You can incorporate your interests and passions because [modeling] isn't just putting on an outfit off of a hanger anymore. It's very much becoming a brand and you have to know who you are and what you're passionate about."