Chipotle Plans New Stores, With E-Coli In Rear-View Mirror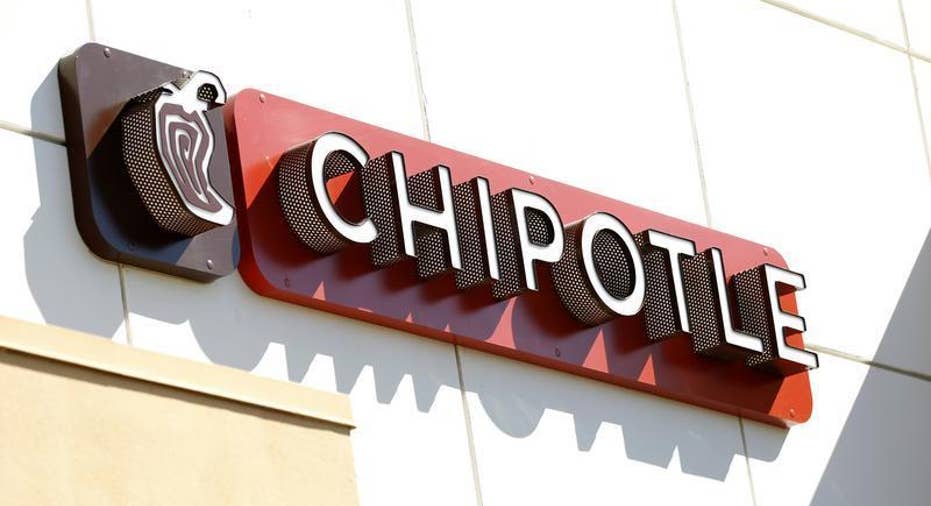 E.coli, norovirus, slow sales, and plummeting stock prices are hopefully now a part of the past for burrito giant Chipotle (NYSE:CMG), who's looking to expand in 2016.
Despite profits plunging 44% in the fourth quarter, the fast-casual chain is sticking with its plan to open another 220 to 235 restaurants in 2016.
"No plans to slow down growth plans for 2016,"Chris Arnold, Communications Director for Chipotle tells FOXBusiness.com.
Last year, the company raised its guidance for 2015 restaurant openings from 190-205 to 215-225. Importantly, they also opened a record 79 new restaurants during the fourth quarter, which was their worst sales quarter since they became a publicly traded company back in 2006.
This chain currently has 2,010 locations around the world, but wouldn't reveal what markets they're looking to expand to next. "We don't provide a geographic breakout of where those will be," adds Arnold.
Since reports of food illnesses surfaced from eating at Chipotle restaurants last October, net income for the Denver-based company totaled $67.9 million in 4Q vs. $121.2 million a year earlier. And their share price is currently down over 40% from a year ago as well.
"The events of 2015 have shown us that our recipe was out of balance. That's why we've changed some of our procedures," Co-founder and CEO Monty Moran told his employees during a company-wide shutdown earlier this week.
Moran and Co-founder Steve Ells say they have a new safety plan in place to make "Chipotle not just the most delicious place to eat, but also the safest place to eat."
They also announced the Chipotle Local Grower Support Initiative, where they will commit up to $10 million dollars to help local growers provide produce and meats that meet their new food safety protocols.
"Now that we have this renewed focus on our culture of food safety, with new procedures to help ensure that our food is as safe as it can be, we're going to begin encouraging our customers to come to back to Chipotle," adds Moran.
And, they're also hoping "free burritos" will lure their consumers back too. The company offered a free burrito to anyone during their shutdown earlier this week.