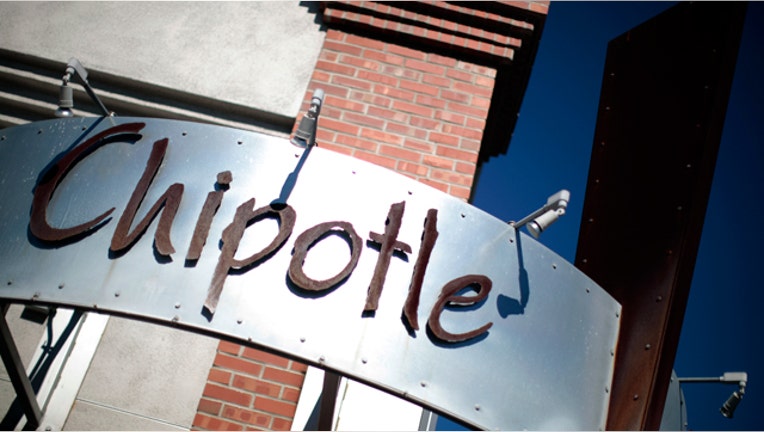 Chipotle Mexican Grill (NYSE:CMG) said Wednesday it expects higher food costs to weigh down fourth-quarter earnings, despite revenue that beats current estimates.
The Denver-based restaurant chain is now anticipating earnings of $1.92 to $1.97 a share on revenue of $699.2 million, an increase of 17.2% from a year ago. Analysts were looking for per-share earnings of $2.07 and revenue of $692 million.
Chipotle also said same-restaurant sales have so far increased 3.8%, citing more traffic.
By the end of the quarter, food costs are expected to account for 33.5% of sales, an increase of 1.3% from last year. Marketing and promotional-related expenses drove other operating costs higher.
"We are pleased with our top line revenue growth, as we opened a record number of new restaurants in 2012, and underlying comparable transaction growth continued during the [fourth] quarter," Monty Moran, co-chief executive of Chipotle, said in a statement. "While food costs driven by underlying inflation increased faster than expected in the fourth quarter, we're optimistic that food inflation will level off in 2013. We are confident in our ability to continue to drive attractive top line sales growth in 2013 through a combination of new restaurant growth, and by having teams of empowered top performers providing an extraordinary dining experience for our customers."
When the company releases fourth-quarter results on Feb. 5, it expects a restaurant-level operating margin of 24.6%, a 1.5% decrease year-over-year.
Shares of Chipotle tumbled $16.79, or 5.65%, to $280.53 a share Wednesday morning. As of Tuesday's market close, the stock had slid 16% over the past 12 months.