Chinese Retailers Hijack the Ikea Experience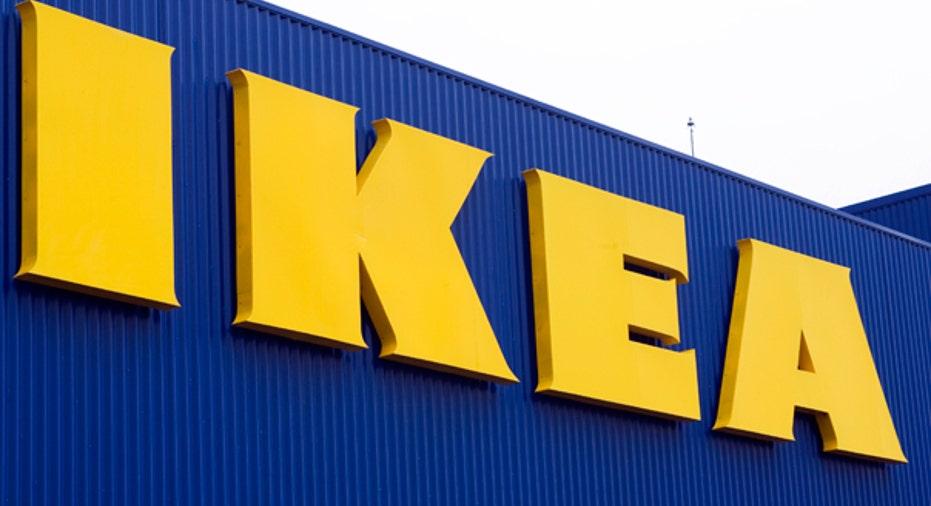 Nestled in a sleepy southern district of Kunming city in southwest China, is a 10,000 square meter, four-story building that could make Swedish furniture giant Ikea uneasy.
11 Furniture, as the store is known, copies Ikea's blue and yellow color scheme, mock-up rooms, miniature pencils, signage and even its rocking chair designs. Its cafeteria-style restaurant, complete with minimalist wooden tables, has a familiar look, although the menu features Chinese-style braised minced pork and eggs instead of Ikea's Swedish meatballs and salmon.
This knock-off Ikea store is emblematic of a new wave of piracy sweeping through China. Increasingly sophisticated counterfeiters no longer just pump out fake luxury handbags, DVDs and sports shoes but replicate the look, feel and service of successful Western retail concepts -- in essence, pirating the entire brand experience.
"This is a new phenomenon," said Adam Xu, retail analyst with Booz&Co. "Typically there are a lot of fake products, now we see more fakes in the service aspect in terms of (faking) the retail formats."
Brands are much more than a logo on a handbag or some half-eaten pipfruit on a computer.
Many of the most successful consumer companies have invested millions in promoting and building brands which encapsulate ideals, values and aspirations, creating valuable and loyal customer bases that sometimes border on cults.
Last month, an American blogger set off a media storm after she posted pictures of an elaborate fake Apple Store in Kunming, selling genuine if unauthorized iPhones, Macbooks and other widely popular Apple products.
DESIRABLE BRANDS
The presence of the fake stores in Kunming highlights China's seemingly insatiable appetite for western brands in some consumer segments that have not been tapped, particularly in smaller cities far from the affluent eastern seaboard.
"What these fake stores indicate is that there is demand for the types of products and concepts that these brands sell," said Hong Kong-based Torsten Stocker, a China retail analyst with Monitor Group.
The problem for companies that have been faked is that even if the fake stores sell genuine products, the brands have no control over how customers experience their brands.
Zhang Yunping, 22, a customer service representative at 11 Furniture, is used to the questions about Ikea.
"If two people are wearing the same clothes, you are bound to say that one copied the other," Zhang said, shrugging her shoulders.
"Customers have told me we look like Ikea. But for me that's not my problem. I just look after customers' welfare. Things like copyrights, that is for the big bosses to manage," she said.
11 Furniture's owner could not be reached for comment.
Ikea said it has teams working at both the country and global level to handle intellectual property protection issues.
"Ikea as one of the biggest home furnishing companies in the world, protecting Ikea's intellectual property rights is crucial," Ikea China said in a statement to Reuters.
At 11 Furniture -- its Chinese name "Shi Yi Jia Ju" sounds very much like Ikea's Chinese name "Yi Jia Jia Ju" -- furniture is made to order, not flat-packed as it is at Ikea.
Customers also notice other differences.
Ikea has nine stores in China, most of them in the wealthier coastal and southern cities. Xiao Lee, a Kunming resident who was shopping at 11 Furniture for a bedroom wardrobe with her husband, had visited Ikea stores in Beijing and Shanghai.
"I thought of shipping their products from the real Ikea store by cargo, but I thought that would be too troublesome so I came here," Lee said.
"At the real Ikea, the layout is much neater and the decorations are laid out properly, you really can't compare them," she said.
LOVING MICKEY, COURTING NIKE
Sometimes telling the difference between fake and real is not so easy.
"My favorite character is Mickey Mouse," said Ling Xiao, a six year-old girl walking out of a Disney Store along Kunming's popular pedestrian-only shopping street Zhengyi Road.
Ling Xiao and her mother shop at the Disney store about once a month and they have been going there for the past few years to browse for Mickey Mouse handbags and accessories.
"It should be real; it has been here a long time. I prefer coming to this store because it sells a big variety of toys," said Ling Xiao's mother, who declined to be named. Apart from Disney products, the store sells poorly made Angry Bird soft toys of dubious origin.
A Walt Disney spokeswoman said there are over 6,000 points of sale for Disney branded goods in China. Disney confirmed the store is legitimate, declining to elaborate further.
Outside a Nike store on the same retail strip, Han Zhimei, a 17 year-old student, looks longingly at a "Help Wanted" sign posted in the store's window.
"I feel their stores have a spirit of teamwork and I really like the Nike brand," said Han, who sports a trendy asymmetrical haircut. Han stopped by to apply for a job at Nike.
When asked how she knows the store is a legitimate reseller and that the goods are real, she pauses before answering.
"Well, it's a Nike store, so the things in there should be real. I think people will be honest about these things and we should have brand loyalty," Han said.
On Zhengyi Road alone, there are four Nike stores, all claiming to be legitimate. A check with Nike's store locator brought up three stores in that street, meaning at least one is fake.
A Nike spokesman said the issue of unlicensed stores was part of the broader challenge of combating counterfeiting in China.
"We take the protection of our brand very seriously and have a variety of protocols in place," a Nike spokesman said.
The jumble of real and fake stores in lower tier cities across China makes it hard for companies such as Apple, Disney, Nike and more so Ikea, which are closely identified with their outlets, to exert control over their brand image.
Companies such as Starbucks Corp have long battled copycats in China, but the shift to imitations of the likes of Ikea presents a new set of challenges.
"The store is a key element of the brand, so faking it, in particular in a way that consumers don't recognize as a fake, is impacting the brand image and reputation," said Stocker.
Apple, which had its brand valued at more than $150 billion earlier this year, declined to comment.
WHO PROTECTS YOUR IPR?
For those setting up the fake, unauthorized or pirated goods stores, the attraction is obvious.
"We don't need to advertise, everyone has heard of Disney," said Dong, a 23-year-old store supervisor at a Walt Disney retail store a stone's throw from where Ling Xiao and her mother were shopping.
That brand recognition has far outstripped the ability of companies to expand fast enough to tap demand exploding in inland China.
Sportswear brands such as Nike, Adidas and Li Ning, which have been in China for many years, are the leading fashion choice for those residing in less wealthy cities like Kunming, said a Boston Consulting Group report last month.
As the world's second-largest economy races forward, the number of middle-class affluent households is expected to hit 130 million by 2020 from 50 million in 2010, BCG said.
These factors are fueling the race for brands like Nike and Adidas to open stores in less wealthy Chinese cities. Ikea has said it will open an average of one to two stores a year in China.
"Many foreign brands are already aware of the importance of lower tier cities but they are trying to figure out a way to go to market in these cities," said Xu of Booz&Co.
In some cases, beating them to the punch are the Chinese pirates who, once established, may be hard for foreign companies to get shut.
Chinese law prohibits firms from copying the "look and feel" of other companies' stores, but foreign companies must register their trademarks with China and enforcement is often spotty.
The United States and other Western countries have often complained China is woefully behind in its effort to stamp out intellectual property (IP) theft.
"Foreign companies often expect the Chinese government to handle their enforcement for them and though they sometimes will, they also sometimes will not," said Dan Harris, a lawyer with Harris & Moure and co-author of China Law Blog.
"The problems often arise from the fact that the damages are often quite low and the Chinese courts do not have a lot of power to make sure their own judgments are enforced," Harris said.
Back at 11 Furniture, it is apparent that copying Ikea's ideas may not be enough to win over all consumers.
Examining cushion covers at 11 Furniture, Ms. Zhang, a woman in her fifties, sniffs derisively.
"The designs don't look like typical Chinese designs. It's not what everyday Chinese people would use," Zhang said, pointing to a checkered cushion cover.
"It looks too fancy."