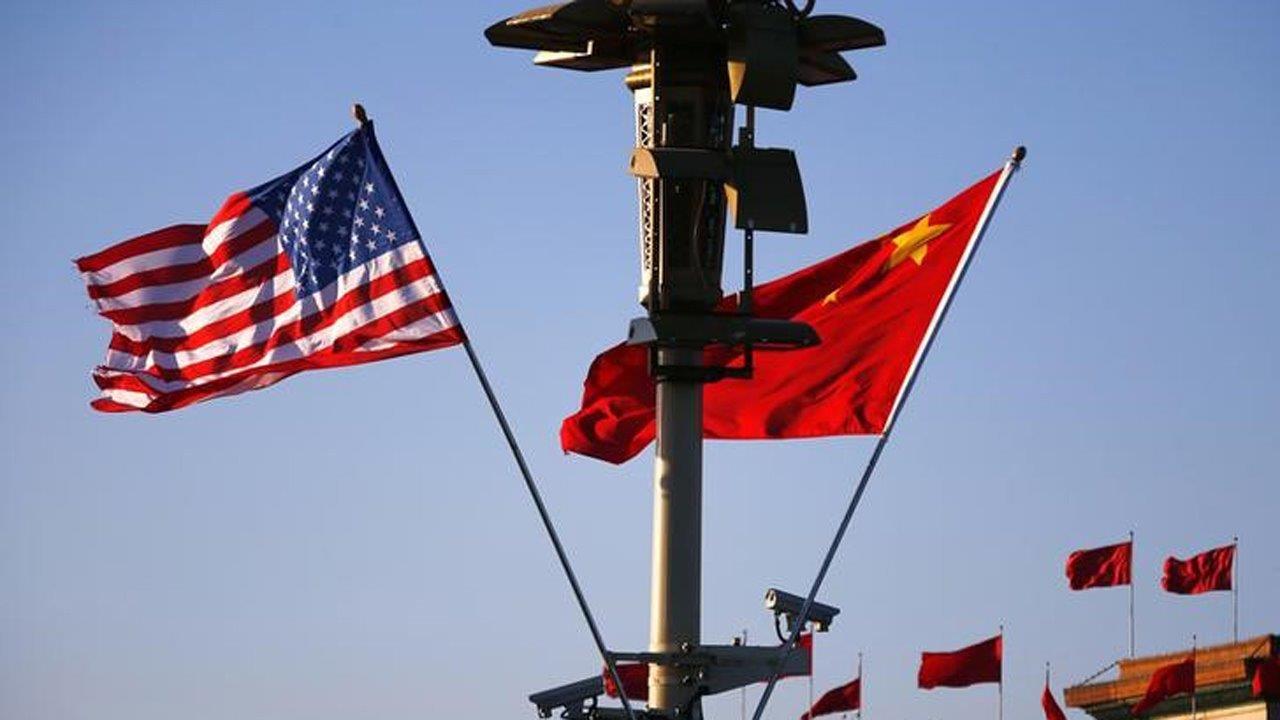 North Korea has threatened to retaliate against the U.S. after the U.N. unanimously voted to impose tougher sanctions but "The Coming Collapse of China" author Gordon Chang said if the U.S. wants to damage the North Korean missile program, it must take aggressive financial actions.
"These sanctions are important – and kudos to Nikki Haley and to the Trump administration for putting them into place and getting 15-0 on the Security Council – but unfortunately these are incremental. These are just a little bit tighter than the previous six set of sanctions and the North Koreans are able to adjust around them," he told FOX Business. "So what we need to do, if we want to cripple the North Korean missile program, or even if we want to bring them to the table to talk, what we need to do is go all in all at once —take all their money."
China is key to accomplishing this goal, in his opinion.
"There are a lot of countries that do business with North Korea but the other thing that it would take is going after Chinese banks because they have been money laundering for the North Koreans and not just the small ones, the big ones. Bank of China, one of China's so-called big four banks was named in a U.N. report last year for devising and operating a money clinging scheme for the North Koreans," he said. "You walk down this street…you will see a Bank of China branch and the question the Trump administration needs to ask is: Why can these guys launder money for North Koreans, do business in the U.S. and have access to dollar accounts in New York?"
More From FOXBusiness.com
If the Trump administration were to get tough on China by sanctioning banks, Chang said America would have the upper hand but warns U.S. companies who sell in China, like Starbucks (NASDAQ:SBUX) and GE (NYSE:GE), will be hurt.
"We cannot allow the Chinese to continue to engage in increasingly predatory practices because it hurts American companies across the board. Not only the ones in China, but also of course, American workers. The other thing is, China is arming the North Koreans. So for instance, those launches on July 4 and July 28, the Chinese participated in them because those launchers were Chinese."
During an appearance on Mornings with Maria on Tuesday, Rep. Ron DeSantis (R-Fla.) said he wouldn't rule out the possibility of issuing sanctions against China, but Chang said President Trump has moved in the right direction.
"Trump has done one thing which is absolutely correct, he has put North Korea at the top of our list of priorities. No longer are we trying to integrate China into the international system. What he is trying to do is protect the American people by disarming the North Koreans, if nothing else, that's a precondition to success. It's not sufficient, but it is the precondition."