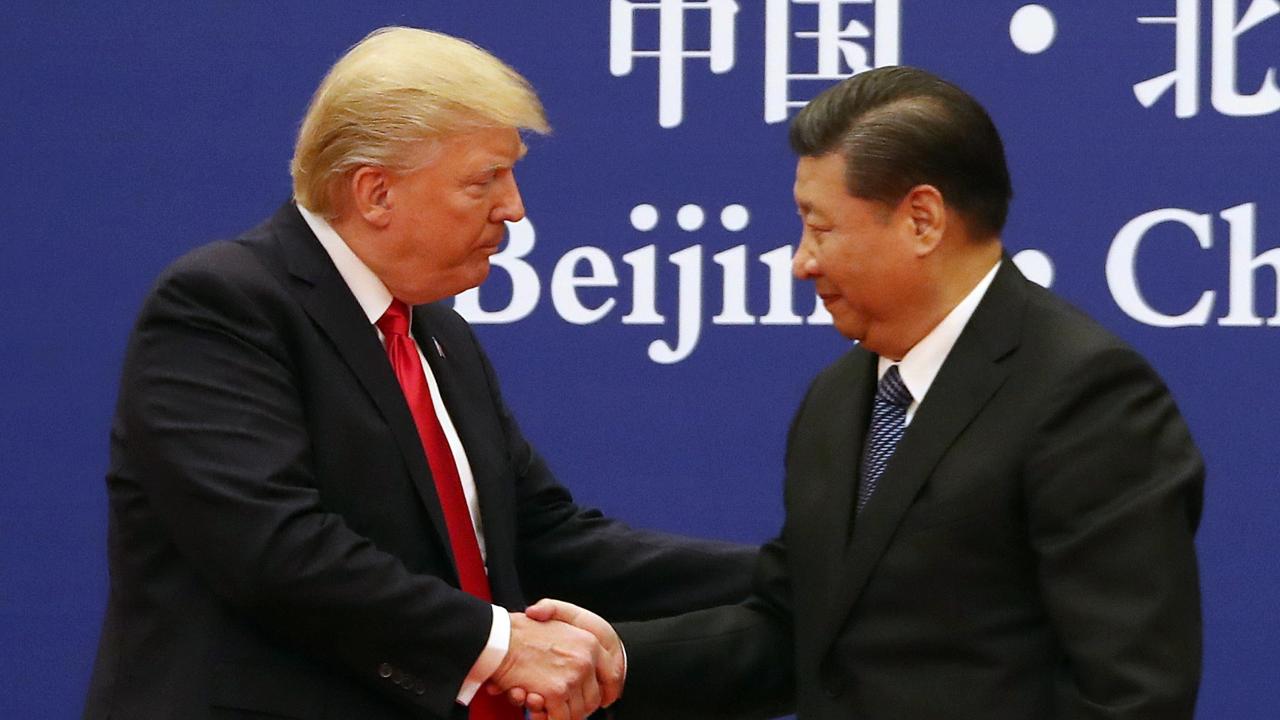 The U.S. meat and fruit industries asked President Donald Trump to resolve trade tensions after China rolled out tariffs on their products in retaliation to U.S. duties on steel and aluminum imports.
"These retaliatory tariffs will disproportionately affect hard-working American pork packers and producers, who will bear the main burden of these measures in the form of lost revenue and restricted market access, particularly as U.S. pork production is slated to rise this year," Barry Carpenter, president and CEO of the North American Meat Institute, told FOX Business.
China's tariffs, which began on Monday, include a 25% increase on pork products and scrap aluminum as well as a 15% levy on 120 other U.S. commodities, from almonds to apples and berries.White House spokeswoman Lindsay Walters said Monday in a statement that China's subsidies and overcapacity are the root causes of the trade tensions."Instead of targeting fairly traded U.S. exports, China needs to stop its unfair trading practices, which are harming U.S. national security and distorting global markets," she said.
Carpenter said the move by China comes at a time when it is already expanding its hog production, which is already pushing domestic pork prices down. In 2017, China was the second-largest market in volume and the third-largest market in value for U.S. pork exports, totaling more than $1.1 billion.
"It's clear the future growth of the U.S. meat sector, and agricultural economy depends upon a robust trade relationship with China," Carpenter said, adding that "we once again urge the Trump administration to pursue constructive negotiations with the Chinese government to prevent further escalation of a trade war that will undoubtedly harm U.S. businesses and consumers."
The fruit industry had similar concerns, saying the trade dispute with China may erase all of the work it has done to build a good relationship with the Asian country.
"The U.S. has made important gains in the Chinese market for a number of fresh produce products," Robert Guenther, senior vice president of public policy at the United Fresh Produce Association, told FOX Business. "The current proposal by the Chinese government targeting fresh fruit with retaliatory tariffs hurts farmers and businesses and is counterproductive to the growth of our export efforts."
Guenther said the organization plans to work with U.S. negotiators and trade representatives to focus energies on additional export markets for fresh produce including new and emerging markets.
"In the meantime, we ask that both countries continue to resolve their differences and ensure a strong marketplace for our products in China," Guenther said.