China Making Improvements With Product Safety, CPSC Chief Says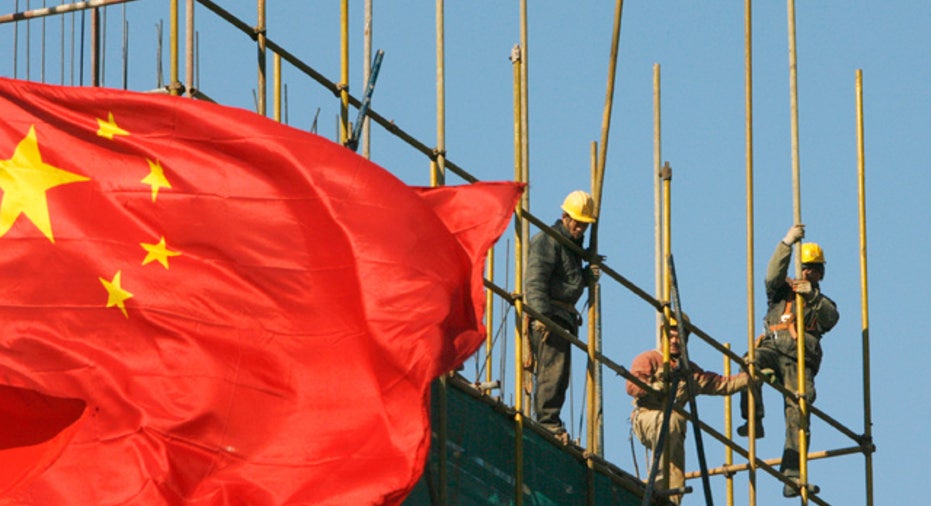 After a staggering run of lead-related toy recalls a few years ago, mostly imported from China, Congress made meaningful advances in consumer product safety laws for the first time in decades.
It was also a painful blow the "Made in China" branding experience — perpetuating the notion that it was synonymous with cheaply made, lower-quality products.
While it hardly made a blip on the Chinese export machine, the passage of the Consumer Product Safety Improvement Act in 2008 has made an impact on Chinese manufacturing and, indeed, the government itself. Inez Tenenbaum, chairman of the U.S. Consumer Product Safety Commission, recognized that in order to make some significant improvement in the track record of Chinese imports, the Chinese would need to be involved.
So early in her tenure as America's chief product safety official, she went to China to build relationships and send a message that the rules of the game were changing. And over the past two years, Tenenbaum said it appears the Chinese are playing.
"We put out a warning on cadmium, the AQSIQ (China's Administration of Quality Supervision, Inspection and Quarantine) took our warning and put out the same warning," she said in an interview. "The Chinese government closed down toy factories not complying with lead limits. They went in and they just closed down these toy manufacturing companies."
While the sheer enormity of China has inhibited uniformity of enforcement, Tenenbaum said, overall the sense that the Chinese realize what's at stake is palpable: "We believe there is a some fear."
One of the biggest changes was the recent requirement that an independent lab test certain products, such as children's products (something that has made business bristle).
"It's not new that companies who manufacture in China had requirements they had to meet. The CPSIA in 2008 was not a new requirement. What was a new requirement was third-party testing."
Indeed, having an outside laboratory certify that the product meets U.S. safety standards before it can be sold in the U.S. added a new layer of accountability. It didn't eliminate the possibility of poor quality Chinese imports, but did establish a checkpoint that made it far more likely the big manufacturers would go through if they wanted to continue their relationships with U.S. companies. And, Tenenbaum said, U.S. companies are still responsible for what they are importing from China.
"It's important for the Chinese, as well as American companies that manufacture in China, to protect their brand," she said.
Through increased port enforcement with U.S. Customs and Border Patrol, Tenenbaum said, some of the products that have skirted the new laws and agreements have been intercepted. Some are destroyed. Some are sent back.
The number of lead-related recalls has fallen precipitously since the big burst a few years ago — down about 75%. And in the world of toys, where most of the lead problems were found, Tenenbaum said, improvements overall have been obvious.
"We're seeing fewer and fewer models of defective toys," she said.
That importance of that is some 80% of the toys (more than 40% of all consumer products) found on U.S. store shelves come from China.
In an earlier interview, Toys R Us CEO Jerry Storch told me that Chinese factories were not the problem, per se.
"There certainly has been a lot of noise about Chinese products," he said. "Statistically, there is no higher rate of issue with Chinese products vs. products made elsewhere. There are just more products that happen to be made in China."
Storch said he had visited some Chinese manufacturing plants a few months ago and found that the discipline and practices had greatly improved.
Tenenbaum said that the American companies are responsible, in addition to the Chinese government, for ensuring products are up to standards.
"We impress upon American manufacturers that everyone should know their suppliers," Tenenbaum said. "You should be able to trace all raw products back to the source."The CPSC opened a small office in Beijing to help train Chinese government and industry to comply with U.S. standards and meetings between the governments continue.
"We hope that through these meetings and our work in China we will continue to improve our joint interests and improve safety," Tenenbaum said.
The bottom line is that as simple as it might be to apply the notion that "Made in China" connotes a lower-quality product, it really falls on the U.S. company importing or manufacturing in China to ensure that's not the case.
"It (quality) varies based on the price of the product and the quality of the company," Tenenbaum said.