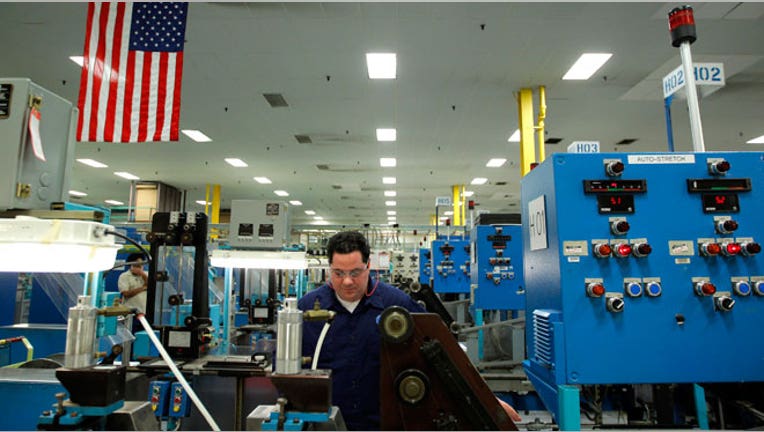 Tepid economic data and a looming battle royal on Capitol Hill are hitting confidence across American c-suites, according to a new survey Wednesday.
The Business Roundtable's gauge of CEO economic expectations over the next six months dipped to 79.1 in the third quarter from 84.3 the three months prior. Business leaders see the world's biggest economy expanding at an annual pace of 2.2% this year, slightly weaker than the 2.8% growth pace logged in 2012.
"While U.S. business performance remains strong, as evidenced by robust recovery in the automotive sector, business leaders still see headwinds preventing a more sustained, robust recovery," Jim McNerney, Boeing (NYSE:BA) CEO and Business Roundtable chair, said in the report.
Fiscal Woes Pervade C-Suites
Half of CEOs surveyed said they were worried that the fights in Washington, D.C. over raising the U.S. debt ceiling and crafting stop-gap legislation to keep the government running will hinder hiring over the next half-a-year. In the past, such battles have brought America to the brink of what could have been a catastrophic default on U.S. debt, and sparked a downgrade of America's credit rating by Standard & Poor's.
President Barack Obama addressed the Business Roundtable in a speech Wednesday, saying his administration wanted to do more to help U.S. businesses, but couldn't because Washington was "locked up" in a political stalemate. He told the business leaders entitlement and health-care spending represent major economic roadblocks.
The president also called on chief executives to wield their influence to push lawmakers to pass budget and debt-ceiling legislation.
"It's important that you're using your influence in any way you can to get back to regular order around here," he said, asking the leaders to prod Congress to  "not threaten the apocalypse every three months."
CEOs Eye Rising Sales, Tepid Hiring 
Overall, 32% of chief executives expect to increase payrolls over the next six months, 24% plan on reducing staff, while 44% don't anticipate making any changes. These tepid payroll plans highlight the struggle the federal government and Federal Reserve have faced in boosting employment in the private sector. Indeed, the economy added just 169,000 jobs in August, according to the Labor Department.
Still, CEOs remained optimistic on how well their businesses will perform over the next six months. The survey said 71% of chief executives see sales increasing, 21% expect no change and only 8% are forecasting a decrease. In a bid to keep a lid on costs, 62% of CEOs expect to hold capital plans steady, 27% are looking to increase spending, while 11% are expecting to reduce it.
The Business Roundtable survey includes CEOs from many of the nation's most prominent firms, including ExxonMobil (NYSE:XOM), J.P. Morgan Chase (NYSE:JPM), Microsoft (NASDAQ:MSFT), Pfizer (NYSE:PFE), and Coca-Cola (NYSE:KO).