Chicago Cubs IPO? Ricketts Family May Sell Stake to Fund Wrigley Makeover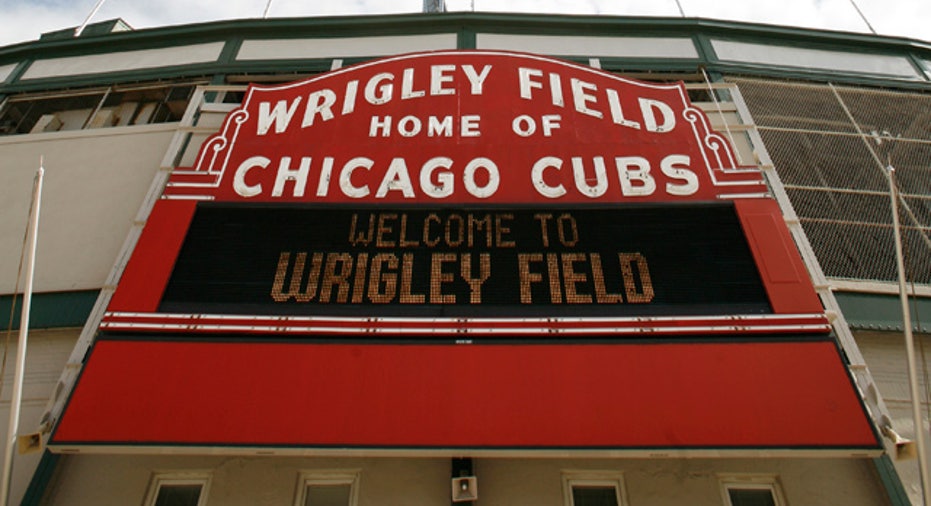 Hoping to raise cash to renovate 100-year-old Wrigley Field, the Ricketts family is debating selling shares of the Chicago Cubs to minority shareholders.
A Ricketts family spokesman confirmed to FOX Business the Cubs owners are "considering" such a move, which would allow a small number of high net-worth shareholders to get a piece of the ball club that Forbes values at $1.2 billion.
One very high net-worth individual who is interested in sinking money into the Cubs is Warren Buffett, according to Forbes, which cited an anonymous source.
The Ricketts family is from Omaha, the same city that Buffett's Berkshire Hathaway is based in. Buffett, the world's fourth-richest person, owned a minority stake in the Omaha Storm Chasers minor league baseball club for over two decades until two years ago.
By selling shares in the Cubs, the Ricketts family would be able to raise cash for the proposed $300 million renovation of Wrigley Field. The makeover is facing opposition from rooftop owners worried about how new signage would impact their views of the ballpark.
Investors would not be offered voting shares in the "Lovable Losers," leaving the Ricketts family firmly in control with a 95% ownership stake.
No final decision has been made and it's possible the Ricketts family may opt to fund the renovation themselves.
The news was earlier reported by the Chicago Sun-Times.
"The Rickets family is looking at a number of financial options to be prepared to finance expanding and preserving Wrigley in the event that there is a project to move forward with," Ricketts family spokesman Dennis Culloton told the paper.
A number of other sports franchises have sold shares to the public, including the NFL's Green Bay Packers and Manchester United (NYSE:MANU) of the EPL.