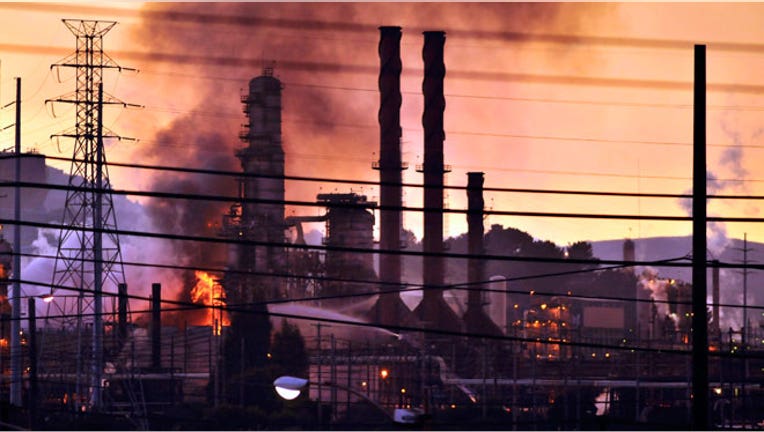 Chevron's (NYSE:CVX) board decided to cut compensation for its chief executive and others in the wake of several accidents since late 2011, according to The Wall Street Journal.
A person familiar with the decision told the Journal that some awards related to stock performance were cut by 11% and bonuses were slashed by at least 10% for Chairman and CEO John S. Watson and other executives.
The board also trimmed awards given to four other top executives, according to SEC filings.
While the energy giant has reported strong financial results, Chevron said last month it was cutting the number of stock options and other compensation related to performance given to Watson. The company did not give a reason for the move.
Robert E. Denham, a member of Chevron's compensation committee, sent a written statement to the Journal and said the board "fully supports Mr. Watson and our other senior executives."
In 2011, Watson received a compensation package of $24.7 million, half of which came from stock options and performance-related compensation.
Shareholders have largely been supportive of Chevron's pay practices, as 95% voted in support of proposed compensation packages for executives last year.
"Despite the company's strong overall performance, we had some operating incidents during the year," the company said. "These incidents were reflected in Mr. Watson's and other senior executives' compensation awards."
In 2011 and 2012, oil leaks from the seafloor off the Brazilian coast led Chevron to halt production there, costing the company 29,000 barrels per day of oil and its equivalent in natural gas. Chevron has not been able to restart production.
In January 2012, two people were killed when a Nigerian drilling rig operated by a Chevron subsidiary exploded.
And last August, a corroded pipe ruptured and caused a fire at a California refinery. A state agency is seeking fines of almost $1 million.
Watson told analysts earlier this month that Chevron's safety performance was strong last year, noting that its 250,000 employees and contractors had 70 total injuries that required them to miss one day of work.
Shares of Chevron were up 32 cents at $120.51 in early morning trading Thursday.