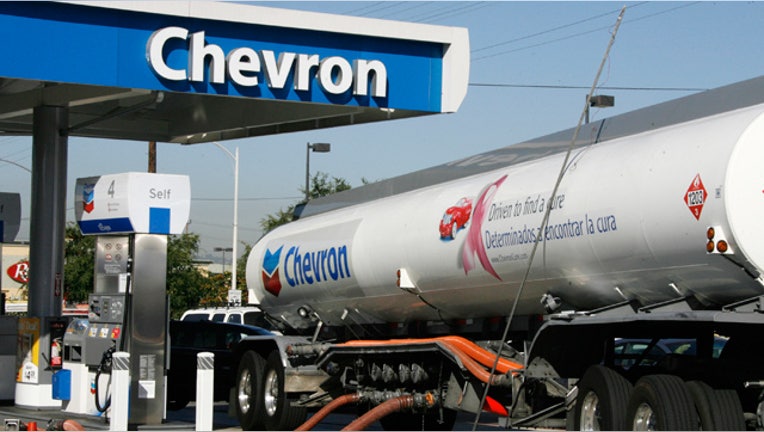 An appeals court in Ecuador on Tuesday upheld a ruling that Chevron (NYSE:CVX) should pay $18 billion to settle a dispute that the U.S. oil major polluted the Amazon jungle and damaged plaintiffs' health.
A judge ordered Chevron to pay $8.6 billion in environmental damages last February, but that amount was more than doubled because the oil company failed to make a public apology as required by the ruling.
The court in the Amazonian city of Lago Agrio said it ratified the ruling "in all its parts, including the sentence for moral reparation," according to Reuters.
Chevron was quick to denounce the ruling, calling it a "glaring example of the politicization and occupation of Ecuador's judiciary," and said it will continue to seek recourse through legal proceedings outside of Ecuador.
"The Lago Agrio judgment was procured through a corrupt and fraudulent scheme, much of which was captured on film and memorialized in the plaintiffs' representatives' own emails and correspondence," Chevron said in a statement.
The oil company says the misconduct is exemplified through fabricated expert reports, manufacturing evidence, bribing and colluding with court officials, waging a campaign of intimidation against judges and ghostwriting parts of the verdict.
While those examples have been brought to Ecuadorean officials' attention and nothing has been done, Chevron says at least eight federal judges in the U.S. have found that the trial was "marred" by the plaintiffs' representatives.
The second largest U.S. oil company said it was pursuing an action in the U.S. District Court of the Southern District of New York against the plaintiffs' representatives and would call for the intervention of Ecuador's Supreme Court in the case.
An international tribunal presiding in the Permanent Court of Arbitration in The Hague has ordered Ecuador to take all measures to suspend enforcement of the judgment, Chevron said.
The lawsuit alleges Texaco, which was acquired by Chevron in 2011, of dumping oil-drilling waste in unlined pits, causing environmental and social harms in the Amazon region of Ecuador, including illness and death among indigenous people.
Texaco fully remediated its share of environmental impacts arising from its participation in an oil production consortium with Petroecuador more than two decades ago and received a complete release from Ecuador prior to being acquired by Chevron.
The country's leftist president, Rafael Correa, said he believes "justice has been done," in what he called a David and Goliath battle, according to a report by Reuters.
The adverse ruling for Chevron comes as the oil giant faces new claims of environmental crimes in Brazil. Last week, Brazil's oil industry watchdog issued a third citation against the company for an oil spill at an offshore field in November.
The company has been named in a $20 billion civil lawsuit filed by public prosecutors over that spill, and it has been indicted along with Transocean by Brazilian federal police.