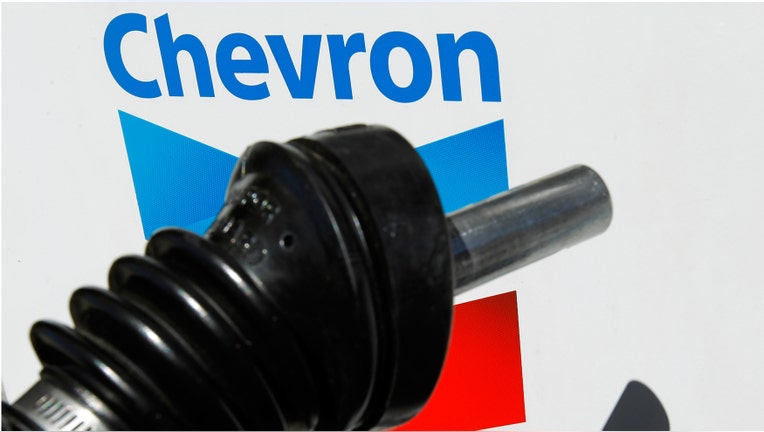 Chevron's (NYSE:CVX) first-quarter earnings dropped 27% amid lower oil production and prices.
The second-largest U.S. oil company said Friday its profit slipped to $4.51 billion, or $2.36 a share, from $6.18 billion, or $3.18 a share, in the year-ago period. Revenue declined 6.3% to $53.27 billion.
The results missed Wall Street expectations. Analysts forecasted per-share earnings of $2.51 and revenue of $57 billion.
Last month, Chevron cautioned its oil production was expected to fall year-over-year after harsh weather caused downtime in the U.S., Canada and elsewhere. The company also disclosed that domestic oil prices fell 3.2% to $91 a barrel in the first period. International prices were down 2.9% at $99 a barrel.
On an oil-equivalent basis, production fell to 2.59 million barrels a day from 2.65 million bbl/d in the same period a year earlier, even as project ramp-ups boosted production in the U.S., Nigeria and Angola.
"Crude prices were tempered by global economic factors, while our current year production volumes were affected by weather-related, unplanned downtime, particularly in Kazakhstan," chairman and CEO John Watson said in a statement.
Upstream earnings, generated by exploration and production, checked in at $4.31 billion, down 27%. The downstream segment, which includes refining, marketing and chemical operations, recorded earnings growth of 1.3% at $710 million amid strength in the U.S. that offset weaker results overseas.
"We continue to advance our key development projects, and we are anticipating production growth in 2015 and beyond as a result of these investments," Watson said.
Earlier this week, San Ramon, Calif.-based Chevron hiked its quarterly dividend by 7% to $1.07 a share.
Chevron shares ticked four cents lower to $124.90 in recent trading. The stock is trading near breakeven since the start of the year.