Chevron Discloses Mixed 2Q Results Despite Higher Prices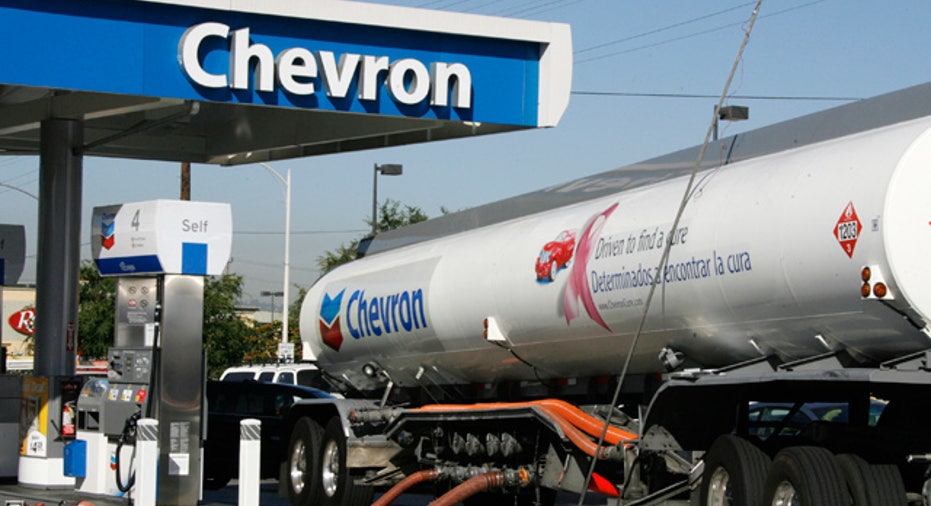 Chevrons (NYSE:CVX)  second-quarter earnings soared by a stronger-than-expected 51% thanks to triple-digit oil prices and rising refining profits, but the No. 2 U.S. energy companys revenue failed to live up to the hype.
San Ramon, Calif.-based Chevron said it earned $7.73 billion, or $3.85 a share, last quarter, compared with a profit of $5.41 billion, or $2.70 a share, a year earlier. Analysts had called for EPS of $3.56.
While revenue leaped 30% to $68.9 billion, that badly trailed the Streets view of $71.58 billion.
Our second quarter financial performance was very strong, CEO John Watson said in a statement. Earnings gains versus last years quarter were primarily in our oil and gas exploration and production business, resulting from higher crude oil prices on world markets.
Chevron said its global net oil-equivalent production fell to 2.69 million barrels per day last quarter, down from 2.75 million barrels a year earlier. Still, U.S. upstream earnings soared to $1.95 billion from $860 million amid higher prices.
Chevron said the average sale price of a barrel of crude oil and natural gas liquids hit $104 last quarter, well above $71 a year earlier.
U.S. downstream earnings at Chevron rose to $564 million from $433 million a year earlier amid improved margins and higher profits from a joint venture.
Shares of Chevron declined 1.83% to $103.18 Friday morning, compared with a more modest loss of 1.06% on the S&P 500.
The mixed report comes after rival ExxonMobil (NYSE:XOM) posted a weaker-than-expected 41% rise in profits, but stronger revenue growth than analysts had forecasted.