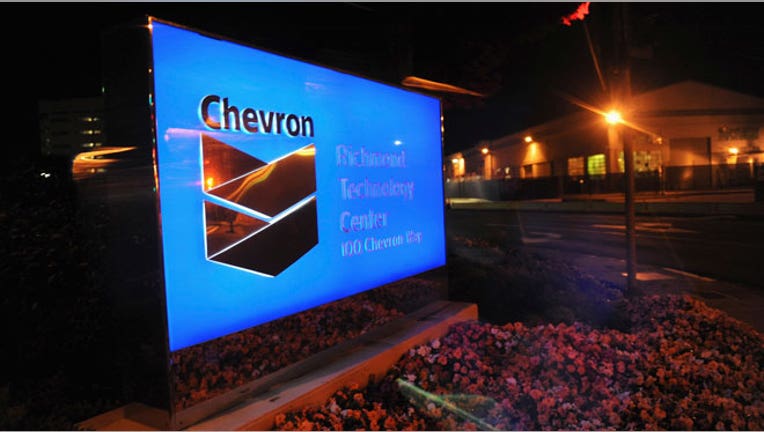 he U.S. ethanol mandate could boost domestic gasoline prices as refiners get around the requirement by exporting more gasoline, the CEO of oil major Chevron Corp said on Tuesday.
The Environmental Protection Agency has certified the use of E15, gasoline containing a higher blend of ethanol, for cars made since the 2001 model year - or about two-thirds of the vehicles currently on the road in the United States.
Ethanol backers say E15 is a good way for refiners to meet the Renewable Fuel Standard (RFS), which requires blenders to mix more ethanol, made mostly from corn, into gasoline each year. The RFS mandate will level off in 2015.
But many refiners say E15 adds to their costs, and cite a AAA automobile club report from November that said only about 12 million of 240 million cars on U.S. roads have warranties that would cover their engines burning higher blends of ethanol.
"If you were me, would you sell a product that engine manufacturers won't certify?" John Watson, the head of Chevron, one of the country's largest refiners, said during a talk at the Center for Strategic and International Studies on Tuesday. "I'm not going to do that."
Watson said refiners will likely export more gasoline to get around the RFS, which could make gasoline more scarce and raise prices for U.S. consumers. He did not say when prices might rise or by how much. The national average for regular retail gasoline on Tuesday was more than $3.63 a gallon, about 9 cents higher than the same time last year.
The United States fuel market is close to the so-called "blend wall," or the point where the RFS requires more use of ethanol than can be blended into the fuel supply at the most common level of 10 percent ethanol per gallon of gasoline.
That has helped push up prices for renewable energy credits known as RINs, which refiners can buy to meet their RFS requirements on gasoline they sell domestically.
Refiners on the East Coast could also limit their imports of gasoline from Europe if RINs prices are too high, which could be another factor in reducing U.S. fuel supplies, said Charles Drevna, the head of the industry group American Fuel and Petrochemical Manufacturers.
Watson added that Chevron is long on RINs, so exporting gasoline is not a strategy for his company.
Prices for RINs hit about $1.04 a gallon in March, up from only a few cents four months earlier, and are currently near 90 cents.
Tom Bius, the head of the ethanol industry group Growth Energy, said on Tuesday that many oil companies "have done everything in their power to prevent the blending and sale of renewable fuels," which prevents market competition.
The Environmental Protection Agency has the authority to lower RFS targets or waive them completely. It is expected to release targets for 2013 and 2014 this summer, an EPA official told lawmakers earlier this month.
Many analysts expect the EPA to reaffirm its earlier 2013 target, but possibly lower the 2014 standard announced earlier this year.