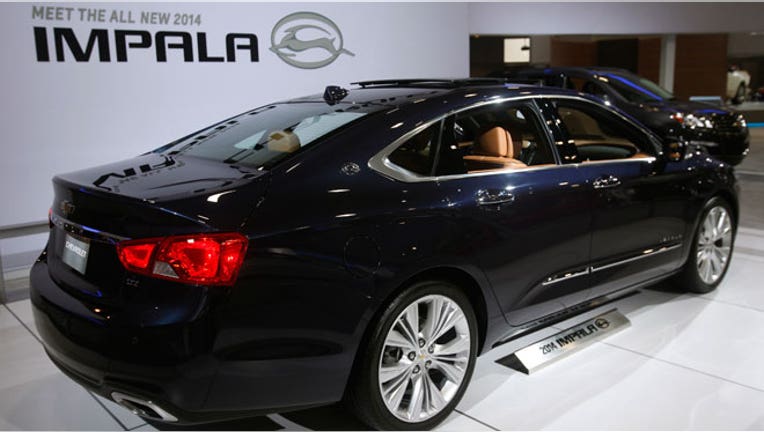 The Chevrolet Impala, which for years was seen as outdated and banished to rental fleets, has gotten the last laugh.
The completely redesigned Impala earned the top spot in Consumer Reports' list of full-size sedans, becoming the first car without a German or Japanese nameplate to top the rankings in at least 20 years.
The 2014 Impala marks a drastic turnaround for the model and is the latest car out of Detroit to race back to recognition. Jake Fisher, director of automotive testing at Consumer Reports, noted that several redesigned American models, including the revived Jeep Grand Cherokee and Ford's (NYSE:F) Escape, have delivered "world-class performance in our tests."
"The Impala's performance is one more indicator of an emerging domestic renaissance," Fisher said.
The Impala was completely reworked for 2014, with Chevrolet basing the model on the Buick LaCrosse and Cadillac XTS platform, two other offerings from General Motors (NYSE:GM).
In a review set for the publication's September edition, Consumer Reports said the new Impala is a "remarkably enjoyable vehicle" that "rides like a luxury sedan."
Consumer Reports not only ranked it as the best large car, but the Chevy received one of the best overall scores ever at 95, after lingering at the bottom of its class with a score of 63. Only the Tesla (NASDAQ:TSLA) Model S and BMW 135i coupe have scored better with the consumer watchdog group.
Meanwhile, despite its first redesign since 2005, the old Impala will continue to roll off assembly lines as a fleet car. Toyota's (NYSE:TM) Avalon was also reworked this year, raising the bar for full-size sedans.
On Thursday, GM reported a 24% decline in its second-quarter profit but saw revenue climb 4% amid stronger demand for pickup trucks.
GM shares were down 1.6% at $36.55 in late morning trading Thursday.