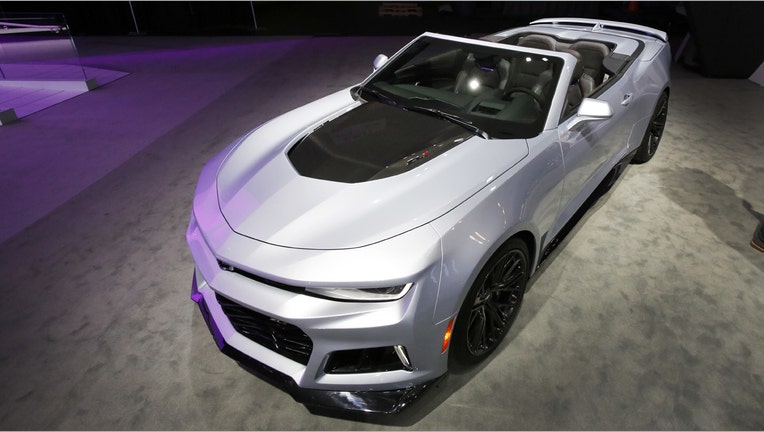 Chevrolet revealed the next Camaro ZL1 and its convertible sibling at the New York International Auto Show, promising more power for the muscle car.
The 2017 Camaro ZL1, which Chevrolet says will challenge the most advanced sports coupes in the world, will get a supercharged 6.2-liter V8 engine under the hood that packs an estimated 640 horsepower. That's an increase of 60 horsepower over the current model, making the Camaro ZL1 the most powerful Camaro ever built. The power boost brings the Camaro ZL1 closer to Dodge's Challenger and Charger Hellcat, which are rated at 707 horsepower.
"It is a monster," Steve Majoros, marketing director for Chevrolet cars and crossovers, said at the New York auto show on Thursday.
The V8 engine, a motor built specifically for the Camaro ZL1, can be paired with a six-speed manual transmission or a new 10-speed automatic. Chevrolet also improved aerodynamics and made design changes compared to lower models. A lower grille opening creates more airflow, and the hood has a carbon fiber insert and a heat extractor that pulls hot air from the engine compartment, Chevrolet said.
For owners who want to take their Camaro ZL1 to the track, Chevrolet will include its Performance Data Recorder and other features, such as 11 heat exchangers for extra cooling.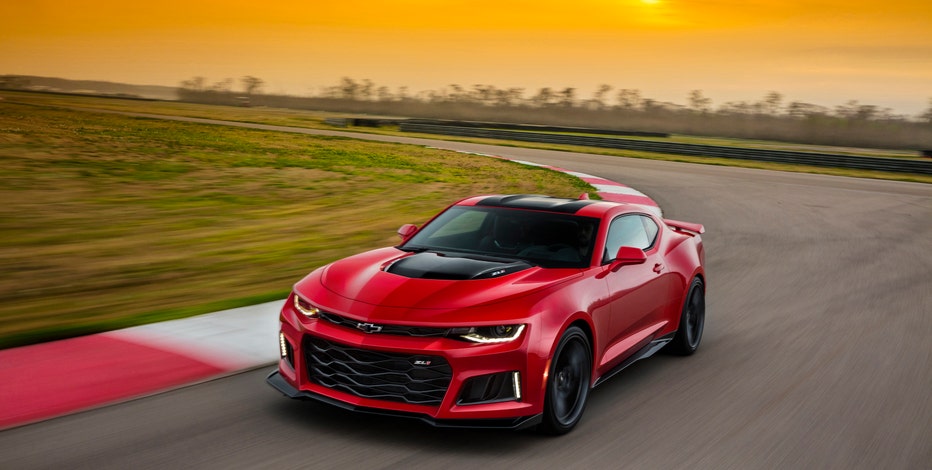 The Camaro ZL1 will go on sale late this year. General Motors (NYSE:GM) hasn't revealed pricing yet, but the current model starts at $55,505. The convertible version will arrive in early 2017, and Chevrolet said it will offer comparable performance to the coupe.