Chevrolet Colorado ZR2: GM Joins the Off-Road Fray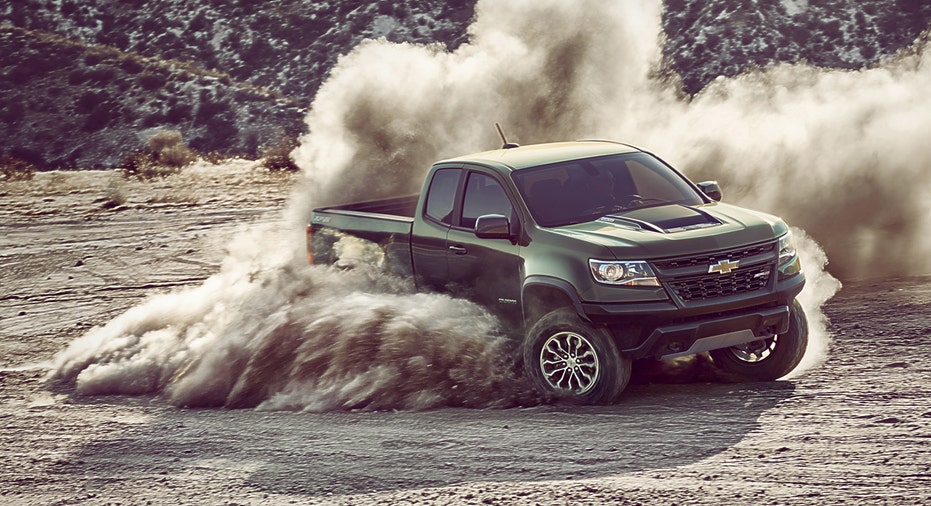 The 2017 Chevrolet Colorado ZR2 is the newest off-road machine to join what's becoming a crowded field.
Truck and SUV makers have reaped the benefits of America's appetite for big vehicles, which dominated an automobile market that hit a sales record of 17.55 million vehicles in 2016. At the same time, automakers have sought to cash in on the growing popularity of rock-crawling and dirt-slinging trucks. Ford's (NYSE:F) high-powered F-150 Raptor has been a big hit, the Jeep Wrangler continues to sell in large numbers despite its decade-old design, and Toyota (NYSE:TM) is out with a redesigned Tacoma TRD Pro pickup.
Now there's the ZR2, and more competitors are in the pipeline. Ford expects the Bronco to make its long-anticipated return in 2020, Jeep is working on a brand-new Wrangler, and Toyota's concept for an off-road SUV, the FT-4X, was one of the highlights at this year's New York Auto Show.
"Maybe it's a niche now, but I think you're only going to see these off-roaders grow," said Matt Degen, senior associate editor for car researcher Kelley Blue Book. "Automakers wouldn't be making these vehicles if there wasn't an appetite for them."
With the Colorado ZR2, General Motors (NYSE:GM) built a truck that's designed to be a superior off-roader in a smaller package, differentiating itself from the full-size Ford Raptor. The mid-size ZR2 also touts a smooth ride on pavement, which Chevrolet believes will appeal to the part-time outdoor explorer.
The key to the ZR2's ability to master the road and the dirt can be found in its suspension. Multimatic, a Canadian auto supplier, has provided its Dynamic Suspensions Spool Valve (DSSV) dampers to Formula 1 cars. Chevrolet is the first to use the technology in an off-road vehicle. Multimatic's shocks provide the compliance needed when driving off the beaten path while maintaining ride comfort on the road.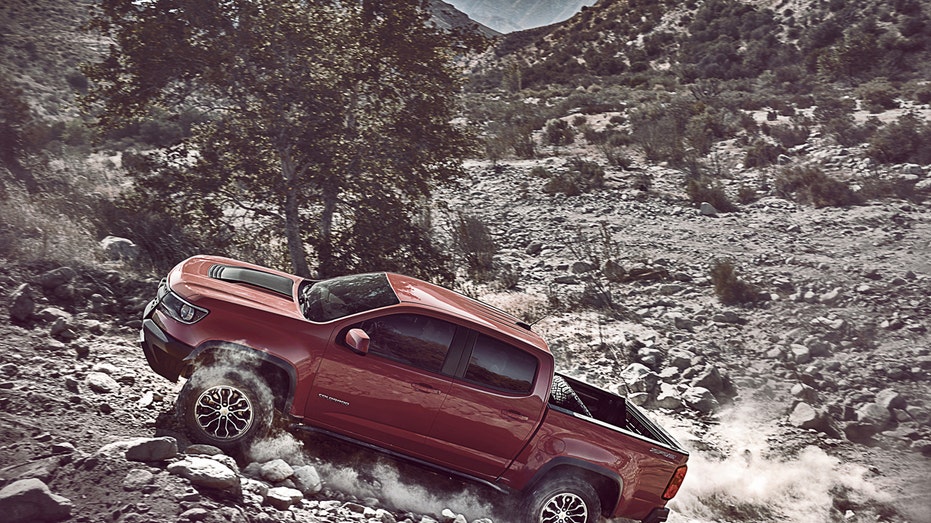 Jessica Rogers, marketing manager for the Chevy Colorado, said it's "critical" to offer a vehicle that can crawl on rocks, climb sand dunes and traverse narrow trails, considering that large markets such as Los Angeles have cultures based on active lifestyles and outdoor sports. But off-road vehicles like the ZR2 must allow owners to comfortably commute during the workweek, too.
"While some customers may not frequently go off-road, [the ZR2's] design and overall refinement are undoubtedly selling points as well," Rogers said, noting that off-road customers are typically young, active and affluent.
The popularity of off-road vehicles can be attributed in part to demand from traditional truck and SUV buyers. Some consumers want vehicles with more capabilities even if they may never use them, Degen noted. The Ford Raptor quickly became a sales success when it launched about seven years ago, convincing Ford to introduce a second generation based on the current aluminum-bodied F-150. In its April sales report, Ford said it has seen strong demand for the $49,500-plus 2017 Raptor, even as total F-Series sales were flat.
Read more: 2017 Chevrolet Colorado ZR2 test drive
The Colorado has been a hot seller since its debut, so Chevy saw an opportunity to add an off-road version to its showrooms.
"We've considerably enhanced the off-road experience for mid-size customers as a whole with ZR2 while preserving, and even in some cases strengthening, the already excellent on-road performance of Colorado," said Anita Burke, chief vehicle engineer for GM global midsize trucks.
The ZR2, which went on sale this month with a starting price of $40,995, is both taller and wider than the standard Colorado. It also has modified bumpers for extra clearance, a two-inch suspension lift, front and rear locking differentials, side rockers and skid plates to protect the underbody.
Chevrolet will give buyers the option of a 3.6-liter V6 gasoline engine, generating 308 horsepower, or a 2.8-liter turbo diesel with 369 pound-feet of torque.