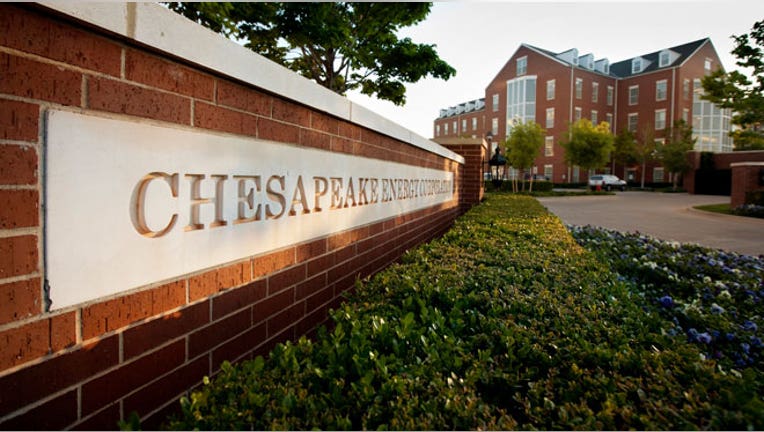 Chesapeake Energy (NYSE:CHK) finalized plans to spin off its oilfield services business to shareholders, as the company eyes a total of $4 billion in asset sales this year.
The oil and natural-gas producer disclosed it was exploring strategic options for the unit back in February. A month later, Chesapeake filed for a possible spinoff of its oilfield services unit.
The division, which handles drilling, hydraulic fracturing and equipment rentals, generated $2.2 billion in revenue last year. Chesapeake plans to change the unit's name to Seventy Seven Energy once the spinoff is completed by the end of June.
According to the Oklahoma City-based company, the combined value of the spinoff and other divestitures in 2014 will top $4 billion. So far, Chesapeake has received nearly $1 billion in proceeds.
Under chief executive Doug Lawler, Chesapeake has undertaken an effort to unload assets and focus on more profitable projects. The energy firm logged positive cash flow in the first quarter for the first time in years, a significant feat after aggressive spending during former chief Aubrey McClendon's tenure.
Chesapeake said Friday the spinoff will be tax-free for its shareholders and scratch about $1.1 billion of the segment's debt from Chesapeake's balance sheet. As part of the transaction, the company will receive a $400 million dividend that will be used to pay off intercompany debt from the oilfield services unit.
Chesapeake also said it plans to divest its ownership of another unit, CHK Cleveland Tonkawa, and sell non-core producing assets in southwestern Oklahoma, east Texas and south Texas. Those three asset sales will net the company $310 million in cash. Chesapeake expects to sell acreage in Pennsylvania and Wyoming as well.
As a result of the moves, Chesapeake's production is expected to fall by 2%, while operating cash flow will be slashed by $250 million.
The company expects 2015 production to grow 7% to 10% compared to its adjusted output for 2014. Its capital expenditure budget will be $5.5 to $6 billion. Chesapeake provided a five-year annual production growth target of 7% to 9%.
Shares slipped 4.5% to $27.69 in recent trading.