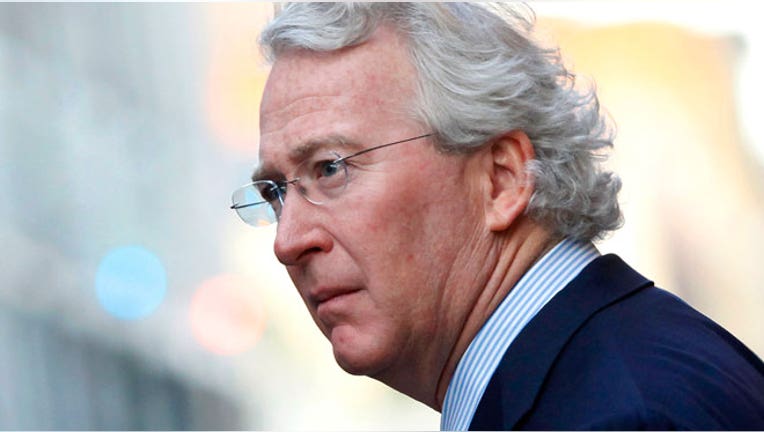 Chesapeake Energy Corp CEO Aubrey McClendon has been sued by a shareholder over potential conflicts of interest, after a Reuters report showed he had borrowed as much as $1.1 billion against his stake in thousands of company wells.
The loans, taken out over the past three years, were previously undisclosed to shareholders, analysts and academics said, raising concerns that McClendon's personal financial deals could compromise his fiduciary duty to Chesapeake.
McClendon's biggest personal lender, EIG Global Energy Partners, has also been a big financier to Chesapeake and the lawsuit says that some analysts believe EIG's investors have been given favorable terms from the company on financing deals.
McClendon and the company have said there is no conflict. Chesapeake did not return calls seeking comment on Friday.
Court documents showed that the lawsuit, filed in the U.S. District Court Of Western District Of Oklahoma, was brought by Deborah Mallow IRA SEP Investment Plan. It also named several Chesapeake directors as defendants.
The loans were used to fund McClendon's operating costs for an unusual corporate perk giving him the opportunity to take a 2.5 percent interest in every well drilled by the company, the Reuters report said.
McClendon, who co-founded Chesapeake in 1989 and is also the company's chairman, in turn used the stakes as collateral on those loans, loan documents filed in five states showed.
"This action is brought to address material disclosure violations permitted by the board of directors and to ensure that any damages suffered by Chesapeake by reason of these violations are borne by the individual defendants, and not by Chesapeake and its innocent shareholders," the lawsuit says.
Because of large up-front development costs, McClendon's investments are significantly under water, although this is expected to change as the wells mature, the lawsuit says.
Noting that the company's market value fell by more than $500 million on the day Reuters published its report on April 18, the lawsuit says it is possible that the defendants have exposed the company to class action securities fraud liability.
The plaintiff is seeking to require that the CEO and other board members disclose all material facts relating the McClendon loans, arrange independent oversight for the borrowings to identify any threats to the company, and to rescind the plan under which he was able to invest in the wells.
The lawsuit notes that McClendon was the highest-paid CEO among all S&P 500 companies in 2008, receiving $112 million in compensation.
The case is In re: Deborah G Mallow IRA SEP Investment Plan vs Aubrey McClendon, et al., U.S. District Court, Western District of Oklahoma. No: 5:12-00436