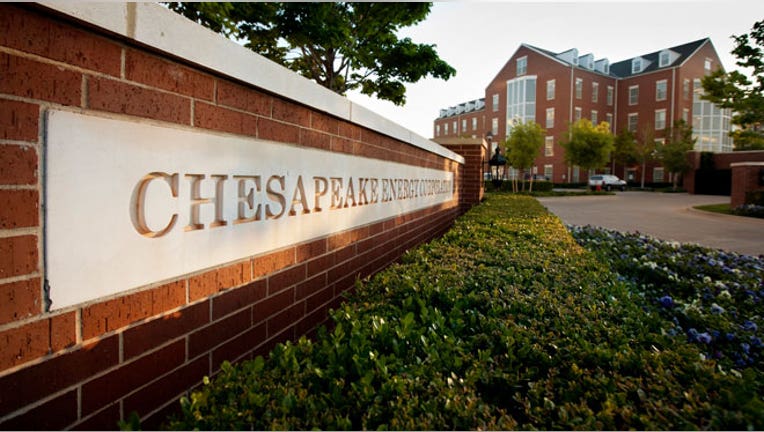 Chesapeake Energy (NYSE:CHK) Chief Executive Doug Lawler hinted at possible layoffs in a reported internal memo, as the nation's second-largest producer of natural gas continues an effort to reshape itself.
Lawler, a former Anadarko Petroleum (NYSE:APC) executive who took over Chesapeake, has turned the company's attention to cost-cutting and more profitable projects. And last month, he revealed several changes to the Chesapeake's executive team.
Now the CEO is suggesting the company will probably move to reduce its workforce. According to Chesapeake's annual report released in April, the firm has roughly 12,000 employees.
"Future staffing adjustments will likely be necessary to properly align resources and improve our overall operating and competitive performance," Lawler said in an email to employees. The memo was obtained by The Oklahoman.
He added that Chesapeake "must adapt our organizational structure to become a sustainable, profitable company in the energy sector."
An organizational review is expected to be complete by Nov. 1, according to Lawler.
The newspaper also reported that several employees have already been laid off recently.
Chesapeake didn't respond to a request for comment.
Chairman Archie Dunham hinted at job cuts when he stepped into the role last year, saying Chesapeake's cost structure should be in line with industry peers like Devon Energy (NYSE:DVN) and Anadarko.
"We are working diligently to manage this process in a professional and thoughtful manner," Lawler said in his email sent on Tuesday. "My commitment to you is to maintain the values of our company—specifically integrity, trust, transparency, and open communication. I assure you that we will share information as quickly and appropriately as possible throughout this process."
Shares slipped nine cents to $27.07 in afternoon trading. The stock has soared about 63% since the start of the year and 34% since Lawler was named CEO in May.