Check Out What Life is Like at Luxury Senior Living Communities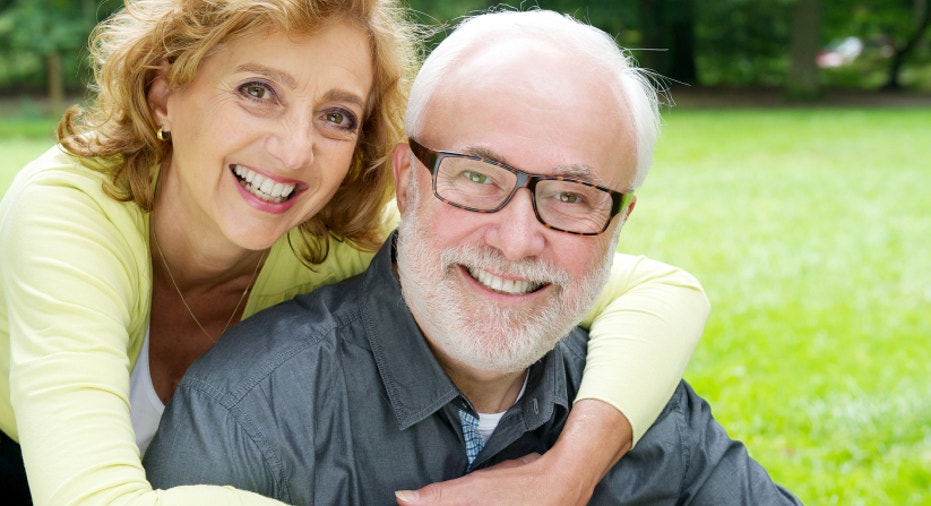 The braised salmon was just delivered poolside with your favorite bottle of Bordeaux. Next stop: a trip to the spa, or maybe an art class, while your husband gets in 18 holes on the professionally designed golf course.
It's not a resort. It's home for a growing contingent of well-heeled retirees who may need help with housekeeping chores or personal care, but they aren't willing to sacrifice their taste for luxe to get it.
Source: three: Living Architecture
High-end senior living communities, some of which charge seven-figure entry fees, offer a variety of independent and assisted living housing options for aging adults.
Many, such as Vi at Palo Alto (in California), offer a continuum of care, with independent living units, assisted living apartments, memory support suites and skilled nursing rooms for those requiring 24-hour care.
Like most senior living communities, they also offer help with yardwork, cleaning, medication, meals, transportation, and activity planning to keep retirees mentally and physically stimulated.
But that's where the similarities end, says Tim Hermeling, former vice president of marketing for Chicago-based Vi communities.
Built in 2005 on land leased from Stanford University, Vi at Palo Alto offers a state-of-the-art pool, fitness center, library and computer lab, along with a salon, spa and wellness center staffed daily by a registered nurse.
Healthy meals are planned by a nutritionist to meet the individual needs of residents, with nightly specials and desserts prepared by a pastry chef.
Vi at Palo Alto also offers a professional real estate counselor to support incoming residents in the sale of their homes.
But all those amenities don't come cheap.
The monthly fee for a one-bedroom unit with den starts at $5,100, plus a one-time entrance fee starting at just over $1.1 million. A two-bedroom unit with den costs $6,780 monthly, plus an entrance fee starting at nearly $2 million. (Spouses pay a reduced rate.)
Seventy percent of that entry fee, however, is refunded when the resident moves out or dies.
Your Money Back
Indeed, while the fee schedule may induce sticker shock, high-end assisted care communities that return most of the entry fee they charge can actually help preserve the value of your estate, says John Falldine, managing director of Edgemere, a nonprofit continuing care retirement community, or CCRC, in Dallas.
The one-time entrance fee for independent living units at Edgemere, for example, ranges from $339,000 to $1,150,000, with monthly fees thereafter ranging from $3,150 to $6,734.
Source: three: Living Architecture
Ninety percent of that entry fee is returned to the resident when he moves out or is returned to his estate when he dies.
"It's a smart financial decision that preserves your asset base for your children, wrapped in a decision to live in a luxurious, carefree environment," says Falldine.
As with Vi at Palo Alto, the cost borne by residents also helps those in independent living manage future costs as their functional level declines, providing access to assisted living and skilled nursing services at a vastly discounted rate.
For example, while the national median cost for a private room at a nursing home is around $7,300 per month, residents enrolled in Edgemere's Life Care independent living program would pay $4,760 per month. That guarantees them priority access to whatever service they need for as long as they need it at no extra cost.
"The real discount comes into play with skilled nursing," says Falldine, noting that the residents who opt to move to Edgemere "are really bright people, and they look at what they get at Edgemere for that money."
Buyer beware
These are valid points to consider, says Bunni Dybnis, a geriatric care manager in Los Angeles who helps seniors identify housing options best suited to their physical and financial needs.
But she notes that consumers who are considering a senior living community, whatever the price point, should investigate the financial health of the parent company before handing over their wallets.
"Some charge a fortune in upfront fees, but what if they go bankrupt?" she asks. "You really need to check to be sure this is a legitimate, viable company."
Consumers also need to beware of bait-and-switch tactics employed by some retirement communities.
For example, Dybnis says she once received complaints about a faith-based CCRC that charged up to $700,000 in upfront fees for independent living suites. The CCRC didn't tell residents they would have to pay market rates for on-site staff and services if they later become sick and require skilled nursing.
"I've seen senior living situations work wonderfully, and I've seen disasters," she says. "Seniors sometimes think they're going to feel great and play golf forever, but they need to think through what happens when they get sick. They need to plan for the next step."
A community of peers
Not surprisingly, most residents in the high end of the market include former professionals -- doctors, lawyers, professors and brokers. Many still work part time or volunteer in their communities.
That's part of the appeal, says Douglas Thomas, outreach director for Atria on the Hudson, a top-tier senior living community in Ossining, New York. He says such communities bring together like-minded individuals who share common interests.
The community is designed to give residents the opportunity to pursue hobbies or learn a new skill, Thomas adds. In fact, one of the residents teaches tai chi classes twice a week and another is a published author.
Source: Vi Living
Atria on the Hudson offers classes and programs designed to stimulate residents and help keep them in physical and mental shape. In addition, residents are encouraged to come and go as they wish using their own car.
One of 145 luxury assisted living properties operated by Atria Senior Living, Atria on the Hudson reopened in 2011 after a $25 million renovation. Monthly fees at Atria on the Hudson range from $5,900 to $9,600, depending upon the level of care required. There are no large entry fees, as with many CCRCs, but all new residents incur a nonrefundable charge of one month's worth of rent.
The community emphasizes personal space, offering anytime dining at its on-site restaurant, cafe and grill, 10 acres of walking trails, a movie theater, pool, art studio and cognitive learning center.
Check the Details
Seniors who have the means to consider luxury senior living communities, however, should not be swayed by the wine list and crystal chandeliers, says Falldine of Edgemere.
"In this market, they call themselves luxury if they offer chef-prepared meals and fresh flowers, but whether it's independent living, assisted living or skilled nursing, it really comes down to services. How beautiful the building is wears off quickly."
Are the personnel qualified? Are menus designed for the senior palate? How are the programs? Are physical, speech and occupational therapy services available when needed?
"Are they cutting-edge in finding new ways to stimulate residents and give them the best opportunities for a high-quality life as they age?" says Falldine.
While sumptuous surroundings may be aesthetically pleasing to the eye, look at the financials of a prospective senior living community as well as its mission. "Primarily we're trying to create an environment that leads to successful aging," says Falldine.
Copyright 2014, Bankrate Inc.