Chase Rolls Out eATMs As Wells Fargo, Bank of America Ramp Up Mobile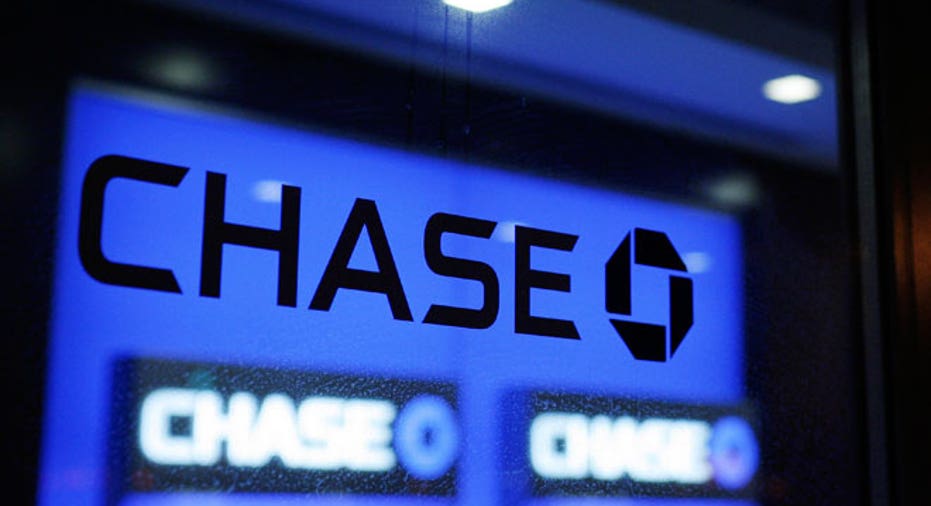 This is JPMorgan Chase's (NYSE:JPM) new eATM.
The elongated, big screen machine may be coming to a branch near you and you don't need a debit card to use it. By year-end a new mobile technology, authenticated on your phone, will allow customers to bank at these machines and get many of the services a teller now provides. You'll even be able to pay your mortgage.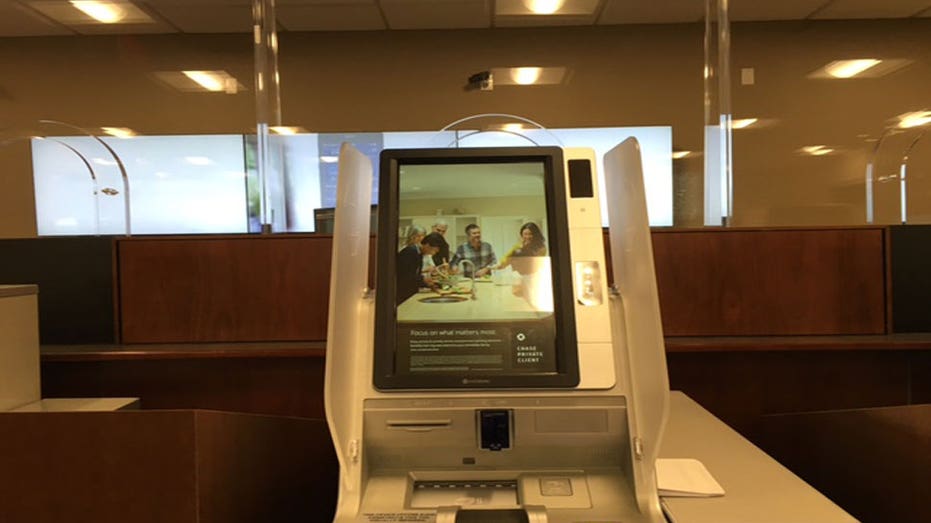 "It's to improve convenience for our customers," Michael Fusco of JPMorgan tells FOXBusiness.com who notes the eATMs can do 60% of the functions a teller does with the goal of 90% by the end of 2016.
"Over time, the number of tellers will come down, largely through attrition," according to Fusco who notes "tellers play an important role in helping customers with this new technology, but we will still have tellers at the branch to assist customers who like to use tellers."
The new eATMs, as well as the traditional deposit-friendly ATMs, are in the process of being outfitted with a software upgrade which will eventually be available in the majority of the bank's 18,000 ATMs in cities including New York, Chicago and San Francisco.  One feature already in place is the option of withdrawing up to $3,000 in cash during branch hours. Currently cash withdrawal limits in some areas of the U.S. are as low as $500. The machines will also spit out small bills, $1's and $5's, which will allow customers to customize exact amounts.
Expanding cash options is also a priority at Wells Fargo (NYSE:WFC) which is piloting the ability for customers to withdraw up to $4,000 at an ATM.  Tablet-equipped team members provide additional assistance and approvals when needed. Jonathan Velline, head of ATM and store strategy, tells FOXBusiness.com  "We don't want too few tellers or too many tellers or too few ATMs or too many ATMs."  The bank is evaluating customer feedback and usage to determine the right mix of ATM and teller service in each store.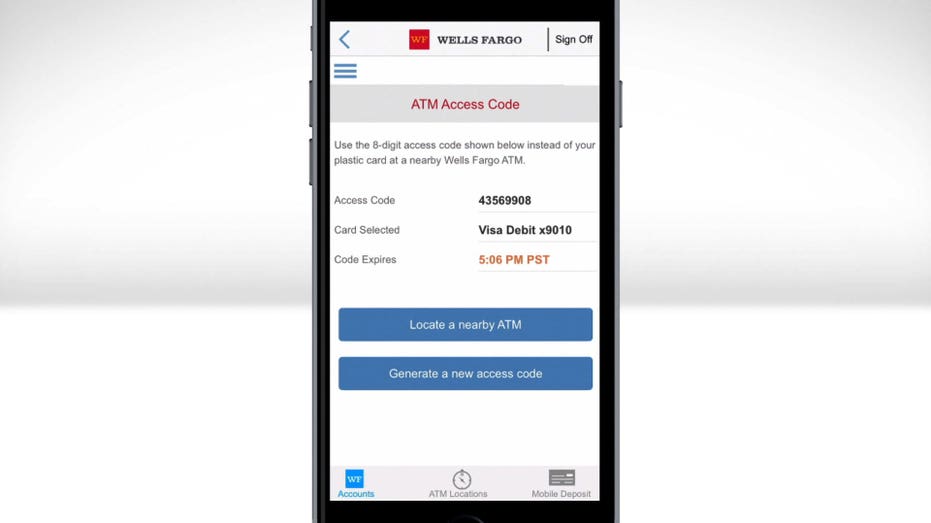 Wells' is also developing the capability for customers to access all of its 13,000 ATMs using the mobile app and a one-time passcode starting later this year. Additionally, customers will be able to access 1,700 ATMs equipped with NFC readers [near field communication] by the spring, with plans for a larger rollout to the 5,000 ATMs or 40% of the bank's total by year-end.
Bank of America (NYSE:BAC) is also using NFC technology, a spokesperson tells FOXBusiness.com with an associate pilot starting in late February at select ATMs in Charlotte, New York, Boston, San Francisco and Silicon Valley.  It will followed by a broader customer launch mid-year.
Ticker
Security
Last
Change
Change %
JPM
JPMORGAN CHASE & CO.
140.32
+0.34
+0.24%
BAC
BANK OF AMERICA CORP.
35.45
+0.11
+0.31%
WFC
WELLS FARGO & CO.
46.12
+0.31
+0.68%
Wireless banking is on the way to becoming the norm for many customers. JPMorgan notes monthly ATM transactions now outpace those at tellers and the economics are sure to impress the C-Suite. A mobile banking transaction costs the bank only 3 cents vs. 65 cents when interacting with a teller, according to the company.
---
JPMorgan Chase Transaction Costs
Teller:  65 Cents
ATM:   8 Cents
Mobile: 3 Cents 
Source: Company
---
Earlier this month, JPMorgan Chief Financial Officer Marianne Lake remarked during the company's earnings conference call that expenses fell 3% year-over-year, citing lower head count and branch efficiency.
JPMorgan's eATMs were first reported by the NYPost.