Charlie Sheen Sues Warner Bros. for $100M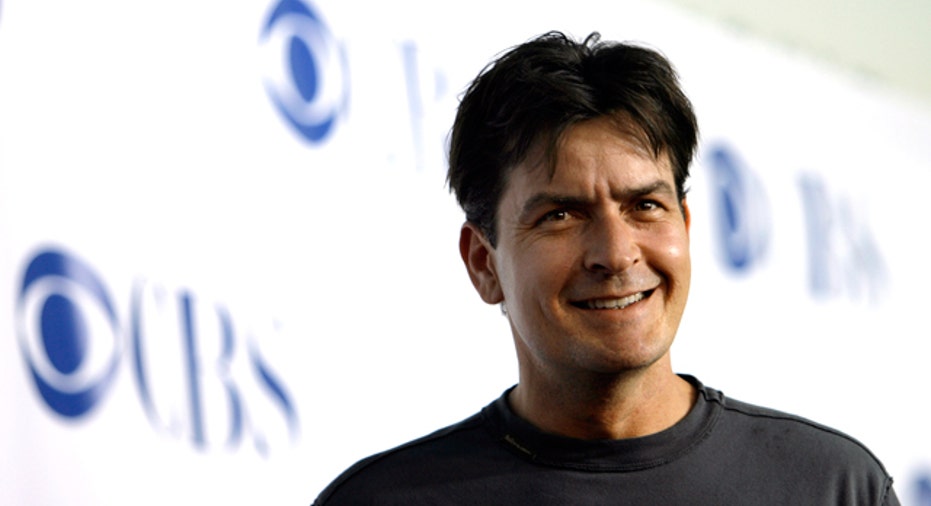 Charlie Sheen on Thursday filed a $100 million lawsuit against film and television studio Warner Bros. for firing the actor from his "Two And A Half Men" TV show, according to a representative for Sheen's attorney.
The suit also names the show's producer, Chuck Lorre, as a co-defendant and was filed on behalf of the program's cast and crew, according to a copy of the suit posted on celebrity website TMZ.com.
A spokesman for Warner Bros. had no immediate comment.
The suit blasts Lorre and Warner Bros. for deciding "unilaterally not to pay Mr. Sheen or other cast and the crew the remainder of this season."
Sheen, the highest-paid actor on U.S. TV for his role as a hard-drinking, skirt-chasing bachelor on "Two And A Half Men," entered a home drug and alcohol rehab program in January after media reports of his wild partying lifestyle.
By late February, after Sheen began appearing in media interviews making disparaging comments about Lorre and Warner Bros., the studio and the CBS television network that airs it decided to cancel the remainder of the current season.
Sheen's rants against his detractors only escalated from there, and on Monday of this week, Warner Bros, terminated its contract with Sheen.