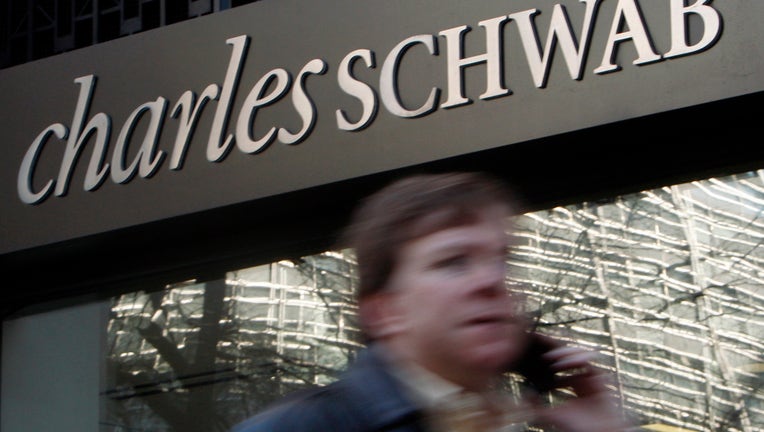 Charles Schwab (NASDAQ:SCHW) posted a better-than-expected 12% increase in third-quarter profit on Monday, led by higher fees and increases in both brokerage and banking accounts.
The company reported net income of $247 million, or 19 cents a share, compared with a year-earlier $220 million, or 18 cents, topping average analyst estimates of 17 cents in a Thomson Reuters poll.
Revenue for the three months ended Sept. 30 was $1.2 billion, up 1% from $1.18 billion in 2011, matching the Street's view.
While trading fell 8% to $204 million year-over-year and net interest revenues declined by 1% to $439 million from the prior quarter due to "environmental factors" such as uncertainty in Europe and pre-election jitters, Charles Schwab said asset management and administration fees climbed by 12% to $524 million.
At the same time, the company posted 198,000 new brokerage accounts and $21.7 billion in core net new assets, led by growth in its retail advisory group.
The brokerage closed the quarter with 8.7 million active brokerage accounts and 844,000 bank accounts, an increase of 3% and 10%, respectively. Retail-advised balances and total client assets both grew by 20% to $123.8 billion and $1.89 trillion, respectively.
"Our clients remain resilient yet cautious in this challenging economic environment," Charles Schwab CEO Walt Bettinger said in a statement.
Customers continue to buy securities and their cash holdings remain at pre-crisis levels despite muted trading activity over the summer, Bettinger said. While the upcoming presidential election has contributed to some of the slowdown, he said activity has been consistent with that of other election years.
Shares of Schwab slipped about 1.5% to $12.76 on Monday.