Charity Gift Cards Let Recipient Donate to Favorite Cause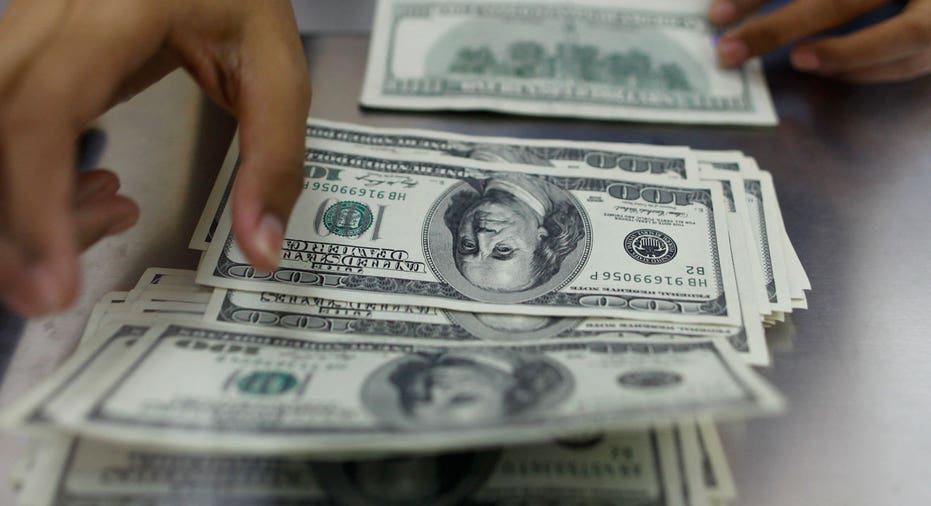 Racking your brain for gift ideas? Break tradition this year by giving your loved ones the opportunity to protect their favorite endangered species, supported local artists or help fund an international opera through charity gift cards.
These cards look like traditional gift cards, but work a little differently. Nonprofit organizations offer these cards and the giver can choose an amount that can range from $10 to $5,000 or more. The gift card is sent by mail, printed out or emailed, and then the recipient gets to pick a charity from a pre-selected list and the money is sent to that group.
This year, CreditCards.com surveyed six prominent charity gift cards that offer a range of charities from which to choose: TisBest, CharityChoice, the JustGive GiveNow Card, the Network for Good GoodCard, the GlobalGiving Gift Card and the Gift of Giving Gift Card. (See chart below.)
Our survey found most card providers charge a flat fee for a plastic card, ranging from 50 cents to $5, plus a percentage for processing, ranging from 3 to 8% (Network for Good charges a flat fee of $5 and no percentage, while GlobalGiving charges 15% and no fee). These fees cover the cost of the card and processing. Depending on the amount of the gift card, these fees can eat up anywhere from a little over 3% of the total to a whopping 50% or more.
Despite the sometimes-hefty fees, experts say these cards can make good holiday gifts.
Charity gift cards also provide a way to make the gift of a charitable donation more tangible, says Charlene Davis, an associate professor of marketing who does research on charitable giving at Trinity University in Texas.
Wrapping and presenting charity gift cards can feel more substantial than just notifying recipients that donations were made in their names, she says.
"It's a good alternative to the gift of stuff," says Jon Siegel, executive director of TisBest Philanthropy, an organization that offers charity gift cards.
Charity gift cards: The pros Charity gift cards offer benefits to the giver, the receiver and the charitable organization, backers say. Here are four pluses of philanthropic plastic:
Give and you shall receive a tax break. When you buy a charity gift card, your purchase is considered a donation to charity, so you typically get a letter or a receipt that you can file away until tax time. Usually the person who purchases the gift, not the recipient, can take the tax deduction, says Sandra Miniutti, vice president of marketing for Charity Navigator, an independent charity evaluator.
The recipient gets to allocate the money. "The recipient gets to choose which cause is most important to him or her," Siegel says. Even your friends and relatives might have preferences or beliefs you don't know about, Siegel says. "Someone might be really enthusiastic about charity X, Y or Z," he says. Yet, they might not care as much about, or might even oppose, another cause.
You can personalize the gift. Most organizations offering charity gift cards will, at a minimum, allow you to choose from several card designs. And others let you upload your own artwork or photo to make the card even more personal. "Being able to tailor it with your own design makes it seems a little more thoughtful," Davis says.
The recipient might have to do less pre-donation legwork. You should always do your homework before donating to a charity, Miniutti says. But that might be a little easier for card recipients because some organizations that offer charity gift cards research nonprofits before including them in their lists, she says. For example, TisBest Philanthropy reviews each charity's 990 form, the tax return filed each year with the IRS, which gives information about CEO pay and the amount of money spent on programs. TisBest also checks information from evaluators such as Charity Navigator and GuideStar. "Some of these organizations do a little bit of screening on the front end," Miniutti says.
Drawbacks of charity gift cards Charitable gift cards can have some downsides, others note. Before pulling out your credit card, consider these three cons:
Not all of the money goes to charity. If you donate directly to a nonprofit organization in a loved one's name, 100% of the funds go to the good cause. That's not the case with charity gift cards, where a middleman skims fees off the top. There's typically a plastic card fee, which covers the cost of the card itself plus postage and handling, plus an additional percentage for administrative costs and credit card processing. Those fees add up, and can take some of the joy out of giving, experts say. "The fee issue is a significant one," Davis says. "That's true for any gift card, but it rubs even more when it's a charitable card."
Some cards expire. It's inevitable: In the flurry of holiday activity, people sometimes misplace or forget about their gift cards. So, what if your recipient stashes the gift card in a drawer and finds it in a year? With some cards, it might be too late to donate that money to a good cause. Before you buy a card, you should also check to see if there's an expiration date, experts say. "Some cards have a relatively short shelf life, a year or less," Davis says.
You probably can't snag one in the checkout line. If you need a last-minute gift for that ugly holiday sweater party, it's hard to beat the convenience of running into a store to grab a gift card. But charitable gift cards are not as widely available as other gift cards, so consumers have to actively seek them out and buy them ahead of time online if they want plastic to wrap, Davis says. She says nonprofit organizations haven't pushed these cards as much as she had anticipated they would when the cards first came out several years ago. "Every other kind of gift card is so easy to get your hands on," she says. "You can go to any grocery store, drug store or convenience store."
Read the fine print So, how do you make smart choices when it comes to charity gift cards?
First, read the terms and conditions closely, experts warn. "People purchasing charity gift cards need to make sure they understand all the costs involved," Miniutti says. Davis recommends looking at both the grand total of the fees and the amount you plan to spend. A $5 flat fee might seem reasonable if you're buying a $100 gift card, but could be a reason to nix your purchase if you were only planning to spend $10, she says.
In fact, the CreditCards.com survey found that, in order to see which provider will offer you the best deal, you have to crunch the numbers based on the amount you plan to spend. For example:
For a $10 gift card: CharityChoice is cheapest at $1.30, while GlobalGiving comes in second at $1.50. The Good Card, which charges a flat fee of $5, takes half of your money, and the Gift of Giving card, at $5.25, eats up more than 50% of your gift.For a $50 gift card: CharityChoice again is least expensive at $4.50. TisBest comes in second at $4.94. On the high end, a Gift of Giving card costs $6.45, while a GlobalGiving card rings up at $7.50.For a $200 gift card: the Good Card, with its $5 flat fee is the best deal. TisBest comes in a distant second at $9.44. The second-most expensive card, CharityChoice, charges $16.50, while GlobalGiving pockets a hefty $30 fee.
In addition to looking closely at fees, it's important to find out if the card has an expiration date. At the very least, you should know the expiration date when you give the gift, she says: "That way, you can encourage [the recipient] to use it sooner rather than later."
It's a good idea to look at the list of charities from which your recipient will be able to choose. One organization that sells gift cards might have a list of just a few hundred charities, while another might have thousands of groups that can receive donations by gift card.
Some charity gift card groups focus on large, national charities while others include many local organizations. Others, such as GlobalGiving, have an ever-changing list of "projects" all over the world. For example, a recipient could choose to feed an orphaned chimpanzee in the Republic of Congo, send a 5-year-old to school for a year in Haiti or help a youth jump-roping team get to a big competition in Kenya.
Each project lists a total amount needed and total amount raised, while some projects tell what donations of various amounts could do. For example, $50 would buy 180 pounds of bananas for the chimps, while $30 would pay for transportation for the jump-rope team.
This type of specificity can really appeal to a gift card recipient, Davis says, because many people who give to charity like to see exactly how their donation is making a difference. She says: "Then they get to not only choose the charity, but narrow it down to a specific project that is near and dear to their heart." 
See related: 8 creative ways to give gift cards, Gift cards 2013: Reload please Card CharityChoice http://www.charitygiftcertificates.org/ Number of charities 1,000-plus Type of card Plastic, e-card or printable card Purchase cost 50 cents per card plus 5% administrative fee and 3% credit card processing fee Personalization available? Yes, at no extra charge Expires? No Card GlobalGiving Gift Card http://www.globalgiving.org/gifts/ Number of charities More than 5,000 ���projects��� in 20 categories Type of card Biodegradable plastic, e-card or printable card Purchase cost None Personalization available? You can choose from six card designs Expires? Yes, one year after purchase Card JustGive GiveNow Card https://www.justgive.org/gift-cards/index.jsp Number of charities 1.8 million Type of card Plastic, e-card or printable card Purchase cost $5 for every plastic card; $5 for the first email or printable card purchase, then $2 for each additional one in same transaction Personalization available? Yes, you can choose an image or upload your own at no extra cost Expires? Yes, after two years Card The Gift of Giving Gift Card http://www.thegiftofgiving.com/ Number of charities 100-plus Type of card Plastic, e-card or printable card Purchase cost $4.95 transaction fee and 3% credit card processing fee Personalization available? No Expires? Yes, one year after purchase Card Network for Good GoodCard http://www1.networkforgood.org/good-card Number of charities 1.2 million Type of card Plastic, e-card or printable Purchase cost $5 handling fee per card Personalization available? You can choose between two card designs Expires? Yes, six months after purchase Card TisBest http://www.tisbest.org/ Number of charities 300-plus Type of card Recycled plastic, e-card or printable gift certificate Purchase cost $1.49 for plastic cards to cover cost of card; plus $1.95 transaction fee and 3% credit card processing fee Personalization available? Yes, you can choose a card image or provide your own at no extra charge Expires? No