Charging for Charity: Credit Card Issuers Give Back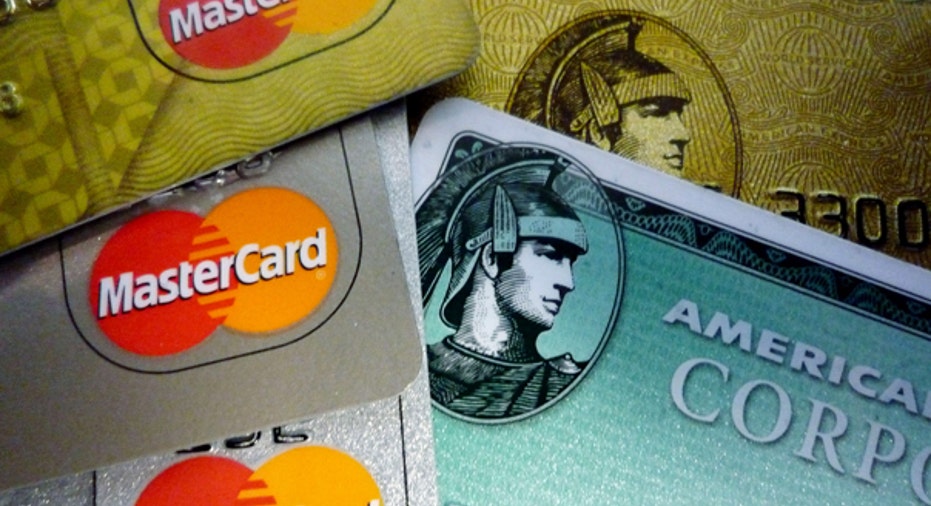 Credit card companies have been playing "the heavy" for the last few years, and it's easy to understand why.
As many consumers emerge from years of big debt accumulated on plastic, they point the finger back at financial-services providers, just like pod person Donald Sutherland fingering Veronica Cartwright at the end of the 1978 "Invasion of the Body Snatchers." (Do a Google search for the image; it's simultaneously creepy and puffy-hair-hilarious at the same time.)
Credit card companies, however, can't be pigeonholed quite that easily. Like the billionaire who drives a fleet of luxury cars but moonlights at a soup kitchen, card companies do their own good works. They donate, they inspire, and in many cases, they make it easier for you to do good deeds, too.
So, what is the best credit card to get if you're in the mood to give? Consider these big players in personal credit and what they're doing to make the world better a little at a time.
When you give, Capital One gives back
Capital One has made it easy for you to be generous, and it offers you rewards to boot. The Capital One No Hassle Giving Site lets you donate to any of 1.2 million charities; your donation is instant, as is your receipt for tax purposes. And you get something for giving: If you're enrolled in the Capital One No Hassle Rewards program, you may earn points for your donation.
Another Capital One program aims to fill in the gaps of children's financial knowledge. The credit card company funds the Capital One/Junior Achievement Finance Park, the result of a partnership with Junior Achievement. With classroom instruction and on-site experiences at Finance Park setups around the country, students in middle grades and up come to understand the relationship between income and lifestyle--something many of us could use more experience with!
AmEx spreads the love
Unless you have unlimited funds--or unlimited time--making a difference can seem an overwhelming goal. But just like everything else, breaking a large goal into smaller elements can help. The Members Project from American Express encourages participants to take "small, manageable actions" to make a positive contribution to the world.
Through the Members Project Facebook presence, AmEx cardmembers can donate money or rewards points or find a charity to volunteer with. The card giant also allowed visitors to vote for charities to receive funding--and is distributing $4.2 million altogether to organizations, including these strikingly different entities:
Alvin Ailey American Dance Theater, a dance company that promotes African-American culture
Storycorps, a project to record and share individuals' life stories
Operation Smile, a group that provides free surgeries to children born with facial deformities around the world
Another American Express effort focuses on community engagement and involvement through the distribution of grants. Recent grant recipients include nonprofits in the U.S. and abroad and include Chicago's Feeding America, the United Way of New York City and the Asian Women's Welfare Association in Singapore.
Visa steps up when people need it most
The last few years have seen memorable, horrific disasters both locally and beyond. Hurricane Katrina and the earthquakes in Haiti and Japan motivated many individuals to donate their time and money. Corporations took action as well: ABC News reported on the large number of banks and credit card companies, such as Visa, that waived or donated transaction fees for cardholders who gave.
For ongoing crisis preparedness and help, Visa partners with Oxfam America, a group of 15 organizations that works to end poverty and injustice. Its "Saving Lives 24/7" program, funded by Visa, aided residents in Senegal during floods last year. As another part of its humanitarian aid and disaster preparedness efforts, Visa donates to the Red Cross.
MasterCard puts focus on education
Education--especially for individuals who may struggle to afford it--is a critical issue for many looking to make a difference.
The slogan of the United Negro College Fund (UNCF) is well known: "A mind is a terrible thing to waste." MasterCard agrees by supporting the UNCF with an annual scholarship program. Since 2001, the company has sent 25 students through historically black colleges and universities.
Similarly, it has assisted more than 50 college students through its support of the Hispanic College Fund.
Donating your credit card rewards points
If these stories inspire you to do more, but maybe money is a little tight, many card reward programs allow you to donate points to charity. Look at the online information about your card's program to explore the options.
And remember that, whether issuers operate giving programs of their own or simply help make your altruism easier, there are good things that can come from carrying a piece of plastic.
The original article can be found at CardRatings.com:Charging for charity: Credit card issuers give back