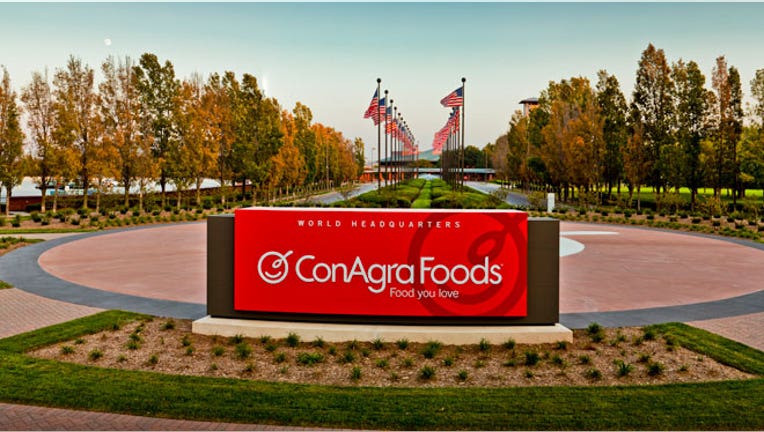 ConAgra Foods (NYSE:CAG) swung into the red in its fiscal fourth quarter due to accounting charges, but the maker of Chef Boyardee's adjusted profit surpassed Wall Street's expectations.
Shares of Omaha-based ConAgra ticked more than 1% higher Thursday morning in the wake of the earnings beat.
The maker of Hebrew National hot dogs and Egg Beaters said it lost $86.2 million, or 21 cents a share, last quarter, compared with a profit of $250.1 million, or 61 cents a share, a year earlier.
Excluding one-time items like a pension accounting charge, ConAgra earned 51 cents a share, topping the Street's view by a penny.
Revenue increased 6.3% to $3.41 billion, narrowly edging past estimates for $3.38 billion.
ConAgra said its consumer foods sales rose 6% to $2.15 billion even as organic volumes slumped 5%. Commercial foods sales jumped 7% to $1.26 billion.
Looking ahead, ConAgra projected 6% to 8% growth in fiscal 2013 non-GAAP EPS growth on operating free cash flow north of $1.2 billion.
"Contribution from acquisitions completed in fiscal 2012, momentum in our potato operations, moderating inflation, and strong margin management initiatives should allow us to overcome the impact of marketplace challenges," CEO Gary Rodkin said in a statement.
Shares of ConAgra rose 1.54% to $24.98 Thursday morning, leaving them off about 5.5% so far this year.