Channellock Channels Tool Jobs to the U.S.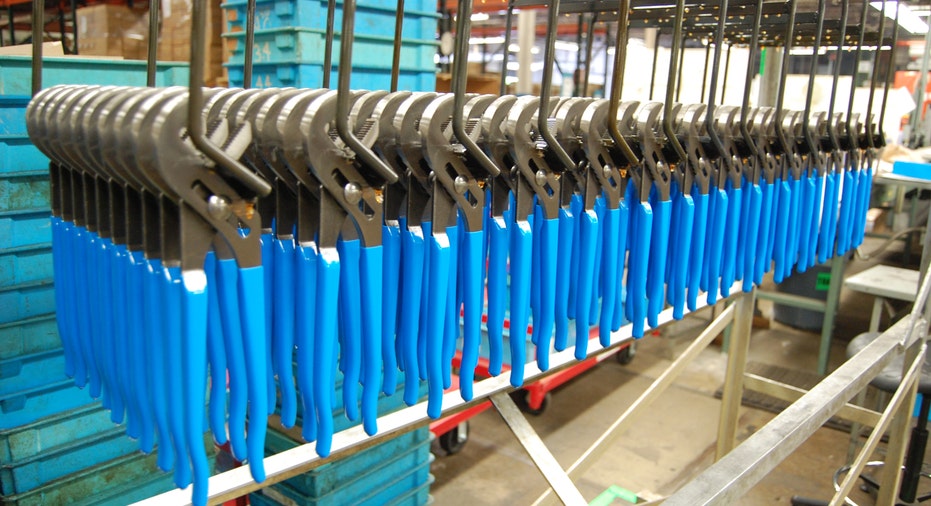 Outsourcing manufacturing and exporting jobs are a sore spot for many Americans, however some companies find good reason to stay put or break new ground. FOXBusiness.com's series 'Still Made in America' introduces us to a variety of companies keeping their production--and jobs--at home.
Anyone who hasn't been hiding under a rock or living in a remote cave knows that outsourcing American manufacturing jobs to foreign workers has been an alarming trend over the past few decades. Meadville, Pa., tool manufacturer Channellock, Inc., however, has found a way to reverse the loss and bring jobs home while remaining profitable. About 90% of its product line is made in the U.S.
President and Chief Operating Officer Jon DeArment says it's all about technology.  The company's first foreign-built product was adjustable wrenches. Channellock had been purchasing  American-made ones for resale under its brand, but executives grew unhappy with the tools, so they outsourced production to Spain. Then there were a few other items that were very complicated to manufacture, and the market was extremely competitive. DeArment says his company now has the technology to make  these products efficiently at home and "we leveraged that to consolidate work centers to make high-quality items here in the U.S., and [they are] competitively priced."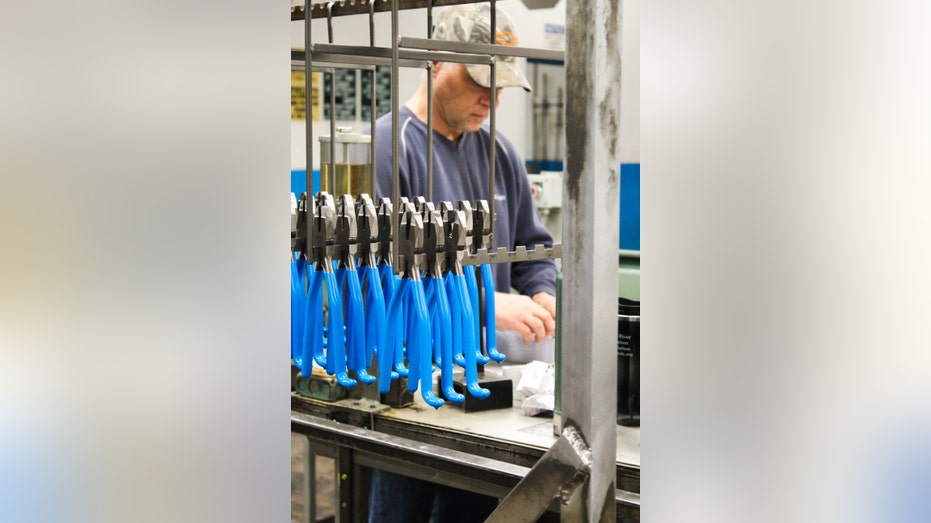 While DeArment vows that "If we can make it here first, we're gonna do that. Absolutely," the commitment extends beyond his own company and employees.  The company has gone overseas for parts of tools, but in one case, a foreign supplier was lost and Channellock had to scramble to find a replacement. Staffers worked  with an old high school friend, who engineered a replacement and sourced it locally. "Then we can say that item is 100% made in the U.S.A," DeArment proclaims proudly.
Although the 350-employee Channellock has brought 10-15 jobs back to America, DeArment explains that the company's efforts are "not about creating jobs; it's more about  maintaining jobs so we can grow and be competitive."And he sees that growth, about 5-10% annually. While the family-owned company does not release sales figures, a Pennsylvania-manufacturing website reported in 2009 that Channellock earned annual revenues in excess of $33 million.
And the money keeps rolling in because of one word: quality. "Our product line is pretty mature, so we focus on maintaining quality, and we leverage technology [to improve] the [manufacturing] process, explains DeArment. And he uses both aspects of his production to fight off cheap imports. But while the company has automated certain tasks--some handwork  has shifted to robotics--individual employees have not been replaced. Some workers have been reassigned, DeArment notes, adding that management prefers to cut production staff by attrition. "We absolutely have a commitment to our workforce. It's the bedrock of our philosophy, one of our founding beliefs."
Not surprisingly, those beliefs come from Channellock's founder, George B. DeArment, a blacksmith who became less than thrilled with the tools commonly available in 1886. So he made his own and began selling them locally. He also made the four founding beliefs, which have served the company well for six generations over a span of 130 years and are favorites for family members to relate...
---
Channellock's Founding Beliefs
1. Good management is never far from the factory floor
2. People are more important than machines
3. Bigger isn't always better
4. Dedication to excellence is the surest way to surmount adversity and to prosper
---
If that sounds like a mouthful, skeptics might refer to Channellock's longevity and success.  After all, the company manufactures hundreds of products, and instead of exporting jobs, it exports its wares to over 35 countries.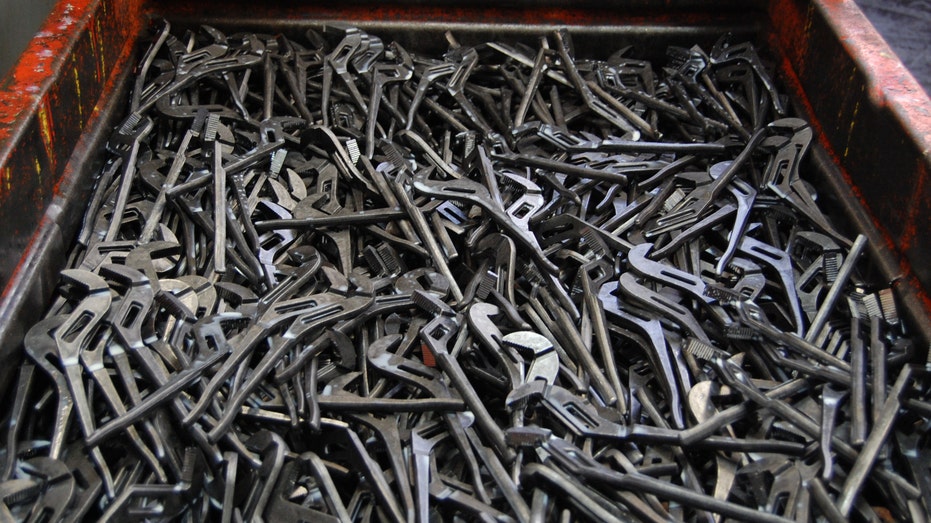 Back at home, staffers enjoy two unique benefits of working for Channellock: Under the Blue Chip program, when a worker suggests an improvement, a chip is earned, and 10 of them can be cashed in for time off.  With the Falcon program, the company gives an annual award for dedication to continuous improvement at work and also to the community. A joint committee of management and employees reviews the nominees, and winners receive a substantial prize package that they pick themselves. Past choices have included a four-wheel ATV, new windows for the employee's home, vacation trips and a tractor.  DeArment emphasizes that the company wants to reward employees for being visionary and dedicated, and "We're proud to do this every year."
But DeArment is ever mindful of the world outside Channellock's walls. Looking at the upcoming election, he observes, "[Over the years] trade deals have been good for low-cost items going to consumers but have cost us a lot of jobs. We see that impact first-hand, so we want fair trade not free trade."